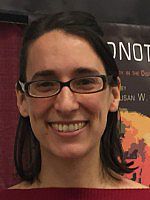 Dr
Alice Wilson
Biography
I joined the University of Sussex as a Lecturer in Social Anthropology in September 2016. Previously I enjoyed post-docs as an Addison Wheeler Research Fellow at Durham University (2014-2016) and as a Junior Research Fellow at Homerton College, University of Cambridge (2011-2014). I gained my PhD in Social Anthropology from the University of Cambridge (2011).
For more details about my research and publications, please see www.alicewilson.com.
Role
Senior Lecturer in Social Anthropology.
From September 2018 I am Director of Undergraduate Studies and Student Experience for the Department of Anthropology.