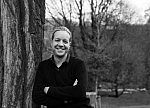 Dr
Evan Killick
Biography
Evan Killick has a Ph.D. in Social Anthropology from the London School of Economics and Political Science. He has previously held teaching and research posts at Brunel University and The London School of Economics.
For more information see my personal webpage: www.evankillick.com
Role
Senior Lecturer in Anthropology and International Development
Head of International Development
My research interests focus on Amazonia, its peoples, cultures and past and future development.
My first research project was on indigenous groups in the Peruvian Amazon, examining their social relations, notions of hierarchy and their interactions with the national and international economy, particularly in relation to the timber industry.
My current work is on the spread of mechanised agriculture in the Brazilian Amazon and its effects on local people and economies, as well as connected environmental issues.
I also have a growing interest in REDD+ schemes and the potential role of the Amazon in climate change mitigation policies.
My general research interests also include inter-ethnic relations, identity and rights.
In the Autumn Semester:
The MA in Social Development Core Course, Concepts of Social Development (824 AF)
The 2nd Year International Development Core Course, Social Change, Culture and Development (L2107N)
I also contribute lectures to the first year courses, International Development: Ideas and Actors and Practicising Anthropology.
In the Spring Semester:
The 3rd Year Anthropology Option Course, Current Issues in the Anthropology of Latin America (L6044)
I currently have three PhD students:
Peter Slovak - Private Protected Areas and Local Communities in the Atlantic Forest of Brazil: What are the Implications for Rural Development and Nature Conservation?
Ellen Vandenbogaerde - How does inequality relate to violence? A case study of Venezuelan communities.
George Byrne - The Implications of REDD & REDD+ at the Local & National Level: A Study of Ecuador's 'Oriente'
Recently completed PhD Students include:
Esther Lopez - Constructions of Tacana Identity: Race, Regionalism and Inter-Indigenous Conflicts in Amazonian Bolivia