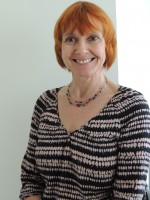 Prof
Abigail Day
Biography
Abby Day is a Research Fellow in the Department and Principal Investigator of two research council funded projects:
Sacred Communities: Connected Practices Across Space and Time, a Joint Review and Scoping Study (AHRC, Dr Ben Rogaly, Dept. of Geography, University of Sussex, Co-Investigator).
A Longitudinal Qualitative Study of Belief and Identity (ESRC, Prof. Simon Coleman, University of Toronto, Co-Investigator).
She is Co-convenor, with Prof. Gordon Lynch, University of Kent, of an International network: 'Belief as cultural performance: towards a new framework for studying the religious and secular life-worlds of young people, funded by the AHRC/ESRC Religion and Society Programme. She is also Consultant Anthropologist on a Brunel University project: Negotiating Identity: young people's perspectives on faith values, community norms and social cohesion, funded by the AHRC/ESRC Religion and Society Programme. She is a member of the Office of National Statistics Academic Advisory Board for the 2011 Census.
From 2007-2009 she was an ESRC Postdoctoral Fellow in the Department, following her AHRC-funded PhD in Religious Studies at Lancaster University. She completed an MA in Religion, Culture and Society at Lancaster University in 2002 where she was awarded the Ninian Smart prize for her dissertation, an empirical project focusing on a women's prayer group.
Other recent academic appointments:
Associate Research Fellow, Department of Psychosocial Studies, Birkbeck College, University of London.
Network Co-ordinator, Postgraduate Advanced Training Network, with Prof. Gordon Lynch, PI, Birkbeck, University of London. Funded by the Higher Education Academy Philosophy and Religious Studies subject centre.