The University of Sussex enjoys a prestigious reputation for research and teaching in American Studies. Our faculty have published award-winning books and articles in the United States and Europe on the history, literature, and culture of the Americas. And because the Centre for American Studies links our degree programme with many other specialists across the University, alongside our core faculty, you will also be taught by academics from English, History, Politics, Global Studies, Music, Film, and Media, and Anthropology. International faculty, including both American and European scholars, provide you with a range of critical perspectives.
We have the most extensive and best quality Year Abroad scheme of any American Studies programme in the UK. From campuses in New England to the Deep South to the Midwest to the West Coast, American Studies students at Sussex are spoiled for choice. Our degree includes three taught years at Sussex and a full year in a highly prestigious American university, such as the University of California, University of Miami, or University of Washington. Fees are capped at £1,350 and loan amounts are increased to ensure the affordability of the year abroad for all students.
American Studies at Sussex was ranked 1st in the country in the Times and Sunday Times Good University Guide 2022, and 5th in the Guardian University Guide 2022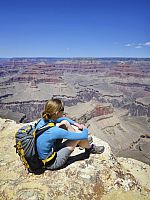 Eminent figures including the American historian Eric Foner, the Pulitzer-Prize winning journalist Isabel Wilkerson, cartoonist and journalist Joe Sacco, and punk legend Richard Hell have lectured and performed for Sussex Centre for American Studies-sponsored events.
The yearly National Student Survey (NSS) hails the American Studies degree at Sussex as tremendously popular, and for good reason. Our seminars are lively and intimate. Our feedback on assessment is timely and detailed. From Thanksgiving house parties to London theatre outings, learning American Studies at Sussex happens inside and outside the classroom. While our popular undergraduate and postgraduate degree programmes encourage students to explore key themes in American literature and history, the degree is committed to academic interdisciplinarity. Studies in American film, art, literature, music, photography and beyond make up an essential part of your core degree.
Whatever aspect of American Studies you are interested in, we offer a unique and unsurpassed experience that will, as students perennially attest, 'change your life'.
The degree also prepares you for life after University, where a range of employment options are open to you. As the Guardian's article 'What to do with a degree in American studies?' demonstrates, there is a great deal of value in a degree in American Studies.