Selina Todd (History 1997)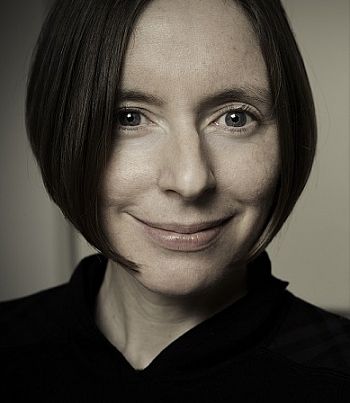 About Selina
Professor Selina Todd was born in Newcastle-upon-Tyne in 1975 and is a historian, writer and Professor of Modern History at the University of Oxford. After attending her local comprehensive she read History at Warwick University. She then worked and traveled in Canada and Cuba before taking an MA in Contemporary History and a DPhil in History at Sussex.
Follow Selina on Twitter at @selina_todd and visit her website.



'Living in Brighton taught me that intellectual life is not confined to campus – I'm not sure my students have access to the range of reading groups and debates that I did while at Sussex.'
Professor Selina Todd (History 1997)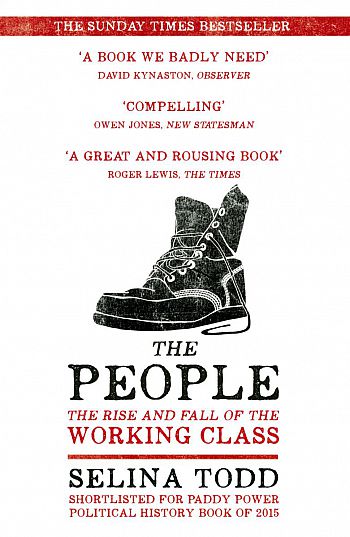 What was your first job?
My first academic job was as researcher on a project examining women's experience of university and adult life. This was just after my MA at Sussex; I was offered the job in IDS bar by my then supervisor Pat Thane.

Who's influenced your life most (and why)?
Like Jeremy Corbyn I believe in collectivities rather than the power of the individual so there is not one single person. My mam and dad, who both left education early but then went to Ruskin College in Oxford and became active socialists, are strong influences and I'm really proud of them. I've had some terrific feminist tutors and mentors over the years including Pat Thane and Carol Dyhouse at Sussex who were great examples of women who worked together to challenge sexism in the workplace, yet found time to be inspiring tutors and groundbreaking researchers.

What's the best piece of advice you could give someone?
Don't treat historians as prophets (I recently predicted the demise of the Labour Party in the Obsever)

What is your favourite city or country to visit and why?
I spend every Xmas in Nice but the rise of the super rich is changing the feel of the place, so I'm not sure

What are you passionate about?
Feminism and socialism

What's your favourite quote or motto?
Lao Tzu (via Tony Benn): 'As to the best leaders – the people do not notice their existence. The next best – the people honour and praise. The next best – they hate. The next best – they fear. But when the best leader's work is done – the people say they did it themselves'.

What's your favourite pastime/relaxation activity?
Running and reading novels

What can't you live without?
Hope

Tell us about a turning point in your life
Coming to Sussex. I had thought I'd spend my twenties trying to get into journalism and go abroad. I sustained a major back injury and had to think about how I might spend my life if I couldn't walk very well. That opened my mind to other possibilities including academic research. I also met my husband there when he came to speak at the History Work in Progress seminar.

What attracted you to studying at Sussex and did you have a goal already in mind when you arrived on campus?
I had heard Sussex had a strong leftwing scene and had considered it for undergraduate study, but it just felt too far from Newcastle. In 1997 I arrived to look round and the first person I saw was a guy with dreadlocks skateboarding. After three years at Warwick, where there were a lot of students wearing suits, counting the days til they joined an accountancy firm, this was brilliant. I had no goals in mind other than learning more about history and about the world and fermenting revolution.

What are your favourite memories of Sussex?
The guy on a skateboard turned out to be a History student. He became a friend and introduced me to the Sussex anarchist and socialist scene. My memories of Sussex are intertwined with memories of Brighton – attending reading groups on Marx in rooms above pubs, occupying the Town Hall over the Iraq War. A particular favourite is when the university was occupied over Cherie Blair's visit to campus and Richard Attenborough came to remonstrate with protestors. One told him 'we were inspired by your film Gandhi'. He said, 'flattery will get you nowhere'. His wife immediately interjected: flattery will get you everywhere.' He did prevent us being carted off in the police vans, so clearly she was right.

What part of the Sussex experience has helped you the most?
It is easy to portray student activism as harmless, and ridiculous, high jinks. But living with people who were willing to endanger their career prospects, or in the cases of international students risk deportation, in order to stand up to university managers, was truly inspiring. Reading, researching and teaching history is a fabulous way to make a living, but making history is what matters. Living in Brighton also taught me that intellectual life is not confined to campus – I'm not sure my students have access to the range of reading groups and debates that I did while at Sussex.

Your book, The People: the Rise and Fall of the Working Class, 1910-2010, charts the last century from the perspective of ordinary people. Do you think the plight of working class people has improved or worsened in that time?
I think it has worsened since the peak of welfare state provision in the 1950s and 1960s, when full employment and benefits enabled people to take control of their own lives in new ways. Some of them came together to demand more, in the form of greater equality at work and in wider society, leading to the activism of the late 1960s and 1970s. That led to the brutal repression of working-class activism by Thatcher.

Tell us about an interesting working class figure that we may not have heard of…
I'm now writing the biography of Shelagh Delaney, the Salford playwright who wrote A Taste of Honey. Many people have heard of her, but they don't necessarily realize that she grew up in a council house, went to a secondary modern school (she was transferred to an academically selective grammar school but always said she learned more from the secondary modern) and became a campaigner for comprehensive education and for nuclear disarmament. She also went on writing and campaigning to the end of her life. I thoroughly recommend her collection of prose writing, Sweetly Sings the Donkey.
Watch Selina speaking about The People in 2014: