NHS medical and dental care on campus
student advisors give help on a range of issues
disability support and counselling services available to all students
childcare facilities on campus for children up to five years old
space to worship on campus for those of every faith
for more information, visit Health and Wellbeing
Health services
Health facilities on the Sussex campus include a dentist offering National Health Service (NHS) treatment (T +44 (0)1273 605555) and a pharmacy offering a prescription service and over-the-counter medicines for treating minor ailments. A health centre provides NHS care and is available to all Sussex students in the practice area, including students from overseas who are on a full-time programme of six months or more.For more information about the Health Centre, contact T +44 (0)1273 249049, or refer to the Health Centre website.
There is also an NHS health centre located in central Brighton, offering early morning, evening and weekend doctors' appointments and a walk-in service. It is open from 8am to 8pm, seven days a week and offers patients convenience and flexibility about when they can see a doctor. Visit Brighton Station Health Centre.
Students' Union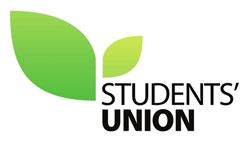 The Students' Union is an independent, representative organisation run for students by students. Students' Union officers, who are elected from the student body each year, make sure there is student representation throughout the University community. The Union also has strong links with the local community and media and, through the National Union of Students, with regional and Governmental bodies.
The Union and the University jointly administer the student representative scheme, which elects a student from every academic department to make sure all students' views are taken into account.
The Union currently has dedicated elected officer positions for both taught and research postgraduate students. In addition, the Union is planning to establish a postgraduate association, a representative body run by and for postgraduate students.
For more information, refer to Campus life and Students' Union.
Practical advice and pastoral support
At the heart of campus you will find our Student Life Centre – the first place our students go to with any questions, queries, worries or concerns.
A team of specially trained staff is on hand to provide information, advice and guidance on a broad range of subjects related to student welfare. You can drop in to seek information at the counter, or book an individual and confidential session with a Student Life Advisor. Student Life Advisors provide support on personal matters and well-being concerns, as well as guidance on student funding, University rules and resources.
The Student Funding Team are also located in the Student Life Centre and administer scholarships, hardship funds and American loans. For more information, refer to the Student Life Centre website.
Advice and representation
Advice and representation Staff at the Students' Union Advice and Representation Centre provide specialist, confidential, independent advice and advocacy on a range of issues such as funding problems, benefits/tax credits entitlement, housing, academic matters and complaints. They can provide ongoing support and representation. For more information, refer to Students' Union: Advice.
Dyslexia, disability, mental health and autistic spectrum disorder (ASD) support
The Student Support Unit offers advice and support to all disabled students including those with specific learning difficulties such as dyslexia, dyspraxia or ADHD, and students with mental health difficulties. The Unit is the main point of contact for any student with an impairment who requires additional support. The Disability, Dyslexia, Mental Health and ASD Advisors can advise on a range of issues, including funding for additional support, and arrangements for examinations and other assessments.
For more information, contact:
T +44 (0)1273 877466, or
E studentsupport@sussex.ac.uk
For more information about the support we can offer you when you are applying to Sussex, refer to The selection process.
Counselling services
Staff at Psychological and Counselling Services (PCS) provide a free and confidential counselling service for all Sussex students. Issues may range from academic difficulties to emotional, sexual, family, and mental health concerns, as these may arise during the general course of student life.
Everyone contacting PCS is offered an initial 30-minute interview at which issues and therapy options are discussed. Individual and group counselling, as well as cognitive behavioural therapy, eating disorder and substance misuse programmes, are included in the range of interventions offered.
Workshops on stress management, depression and assertiveness run regularly throughout the year.
For more information, contact:
T +44(0)1273 678156
E counsellingreception@sussex.ac.uk
Psychological and Counselling Services (PCS)
Childcare facilities
There is a nursery on campus for children from four months up to three years old, and a pre-school for children from three to five years old. Older children living on campus mostly attend nearby schools.
Anyone dependent on placing children in either the nursery or the pre-school is advised to apply directly to the childcare manager at an early stage.
The University also runs a number of social events each year for families of international students.
For more information, contact:
T +44 (0)1273 678356, or
E nursery@sussex.ac.uk, or
E preschool@sussex.ac.uk
Facilities for worship
Sussex has one of the most versatile and beautiful university chaplaincy centres in the country. Known as the Meeting House, this distinctive circular building has a kaleidoscopic upstairs chapel with bright coloured-glass windows, which is used for worship, recitals and concerts throughout the week.
Services draw on different traditions of Christian spirituality, with 10 chaplains from a range of denominations. Feel free to make an appointment via the Meeting House Secretary on T +44 (0)1273 678217
The lower floor houses a social centre, which hosts lectures and meetings, and a quiet room for when you need space to gather your thoughts. The chapel also offers hospitality to the Tai Chi community.
The Jewish community has three part-time chaplains and shares the use of the Meeting House. There is also a Jewish centre in Brighton.
A Muslim Prayer Room and mosque is in Falmer House on campus (with separate entrances for men and women), and there are two further mosques in Brighton.