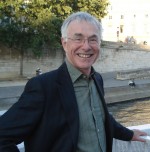 Prof
Pete Clifton
Biography
I completed my first degree at Sussex and then spent some time teaching in the FE sector before returning to Sussex and studying for a PhD in ethology. I joined the Experimental Psychology group at Sussex in 1985. I am a Chartered Psychologist and Fellow of the British Psychological Society.
Role
I was appointed as Head of School on the foundation of the School of Psychology in June 2009. My most important responsibility is to set the strategic priorities for the further development of the School. We are already one of the foremost research-led Psychology Departments in the UK with strengths in social, cognitive, developmental and clinical psychology through to behavioural neuroscience. The School also has links with a wide range of external groups involving collaborations in both research and teaching.
Community and Business
My research in the area of feeding and obesity has led to links with a number of pharmaceutical companies including Eli Lilly, GlaxoSmithKline, and Vernalis.
I tutor SD805 (Issues in Brain and Behaviour: Addiction and Aging) with the Open University. I have also been a member of the Course Teams for SK277 (Human Biology) and SDK122 (Challenging Obesity).
I am also a keen dinghy sailor and try to race my RS200 or Lighning most weekends, summer and winter at Weir Wood Sailing Club.
My research centres on the neural and neurochemical mechanisms involved in the control of ingestive behaviour. At present, I am especially interested in the role of structures such as the nucleus accumbens and hippocampus, and in neurotransmitters such as serotonin, dopamine and the cannabinoids and melanocortins. I use techniques including meal pattern analysis, recording of satiety sequences and detailed video analysis of the motor components of ingestive behaviour to give a fine grain behavioural analysis. As well as conventional studies of drugs that affect serotonergic systems, I am analysing the detailed behavioural deficits in the control of feeding that result when the 5-HT2C , 5-HT1B and MC4 receptors are non-functional. A more recent interest relates to cognitive deficits that are associated with schizophrenia and the extent to which an analysis of the neurochemical mechanisms underlying reversal learning may be helpful in indicating routes to novel drug therapy.
Research in my laboratory has been supported by the Biotechnology and Biological Sciences Research Council and Medical Research Councils, Vernalis Research Ltd, Eli Lilly and GlaxoSmithKline. My research students have been supported by the Medical Research Council and the Biotechnology and Biological Sciences Research Council.
This area has considerable applied interest because of increases in the prevalence of obesity in North America and Europe. It is the subject of 'Challenging Obesity' (OUP, 2008), written with Heather MacLannahan for the Open University course of the same name.
You will find citations to selected publications under the 'Selected Publications' tab of this page but may well prefer to use the Pubmed link here which will always be up to date and provide links to full text at the publishers websites.
At present I contribute to the following courses:
Psychobiology (Year 1 Psychology core course)
Philosophy of Psychology (Year 3 Psychology core course)
Ethics and Research Governance (Psychology PGT and PGR mini-module)
Neuroscience and Behaviour (Year 1 Life Sciences core course)
Obesity (BSMS Student selected component).
Student Consultation
My office hours, which are for any student within the School of Psychology, are on Mondays and Thursdays at 11.00h. However because I may sometimes also have University committees that clash with these times, please email in advance when possible.
I am also generally available on Mondays, Tuesdays & Thursdays for appointments outside of my office hours.
Nilsson, S R O, Ripley, T L, Somerville, E M and Clifton, P G (2012) Reduced activity at the 5-HT(2C) receptor enhances reversal learning by decreasing the influence of previously non-rewarded associations. Psychopharmacology, 224 (2). pp. 241-254. ISSN 0033-3158
Pulman, Kim G T, Somerville, Elizabeth M and Clifton, Peter G (2012) Intra-accumbens baclofen, but not muscimol, increases second order instrumental responding for food reward in rats. PloS ONE, 7 (7). e40057. ISSN 1932-6203
Nilsson, S R O, Ripley, T L, Somerville, E M and Clifton, P G (2012) Reduced activity at the 5-HT2C receptor enhances reversal learning by decreasing the influence of previously non-rewarded associations. Psychopharmacology, 224 (2). pp. 241-254. ISSN 0033-3158
Morris, H V, Nilsson, S, Dixon, C I, Stephens, D N and Clifton, P G (2009) alpha1- and alpha2-containing GABAA receptor modulation is not necessary for benzodiazepine-induced hyperphagia. Appetite, 52 (3). pp. 675-683. ISSN 0195-6663
Morris, Hannah, Stephens, Dai and Clifton, Pete (2008) GABA-A receptor subtypes, benzodiazepines and feeding. Appetite, 51 (3). p. 758. ISSN 0195-6663
Heisler, L K, Jobst, E E, Sutton , G M, Zhou, L, Borok, E, Thornton-Jones, Z, Liu, H Y, Zigman, J M, Balthasar, N, Kishi, T, Lee , C E, Aschkenasi, C J, Zhang , C Y, Yu, J, Boss , O, Mountjoy, K G, Clifton, P G, Lowell, B B, Friedman, J M, Horvath, T, Butler, A A, Elmquist, J K and Cowley, M A (2006) Serotonin Reciprocally Regulates Melanocortin Neurons to Modulate Food Intake. Neuron, 51. pp. 239-249.