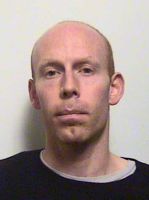 Dr
Steve Sweet
Biography
Post-doctoral research
[2009-2011] Postdoctoral Researcher, Northwestern University, IL, USA. Professor Neil Kelleher.
I applied dual label stable-isotope labeling (SILAC) to differentiate both new and old histones and new and old methylation. This allowed us to observe the re-establishment of methylation that occurs after DNA replication or co-transcriptionally. Histone PTMs have been suggested to be epigenetic in nature: the 'inheritance' of methylation status after cell division is therefore highly relevant. Interestingly, our findings for H3K79 methylation suggested a certain amount of positional 'scrambling' occurs.
An additional project analyzed global histone alterations that occur as a result of the multiple myeloma t(4;14) translocation and MMSET methyltransferase over-expression. This is a causative event in multiple myeloma, underscoring the significance of histone modifications.
[2006-2009] Biosciences, University of Birmingham. Dr Helen Cooper and Professor John Heath.
Src-dependent protein interactions and tyrosine phosphorylation in the FGF pathway were identified using SILAC relative quantification. Electron capture dissociation was applied to the on-line identification and site-localization of protein phosphorylation, using both targeted and proteomic approaches. Site-localization software (SLoMo) was developed to analyse the phosphoproteomic dataset.
PhD
[2002-2005] Phosphoprotein Analysis by Mass Spectrometry
Department of Chemistry, The University of Manchester. Professor Simon Gaskell.
My PhD focussed on novel method development, including phosphopeptide enrichment using SCX-based diagonal chromatography and TiO2. Novel phosphorylation sites were identified from the TGF-β receptor and quantified using iTRAQ.
MSci
[2001-2002] Department of Biochemistry, University of Cambridge. Dr Sarah Lummis.
The ligand specificity of the 5HT3-R was investigated using site-directed mutagenesis, radioligand-binding assays and electrophysiology (patch-clamping).
Role
Principal Investigator in the Genome Damage and Stability Centre.