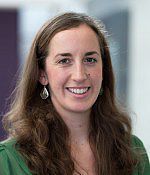 Miss
Eva-Maria Egger
Role
I am a PhD student in my final year aiming to submit by summer 2016.
My main research interest lies in the applied economics of migration in the context of regional economics and development economics. I investigate determinants and impacts of migration at the local, household and individual level.
I work as quantitative researcher for the Migrating out of Poverty project funded by the Department for international Development (http://migratingoutofpoverty.dfid.gov.uk/). In this role I am involved in the design and implementation of household survey questionnaires, their quality check and publication as well as in quantitative analysis using the survey data. We collected household surveys on migration in Ghana, Ethiopia, Zimbabwe, Indonesia and Bangladesh.
I have also worked as consultant to different research projects, among others a systematic literature review on cost-effectiveness analysis in complex interventions in developing countries.
For my detailed profile click here (LinkedIn).