Digital accessibility - check
Check the accessibility of existing documents and resources.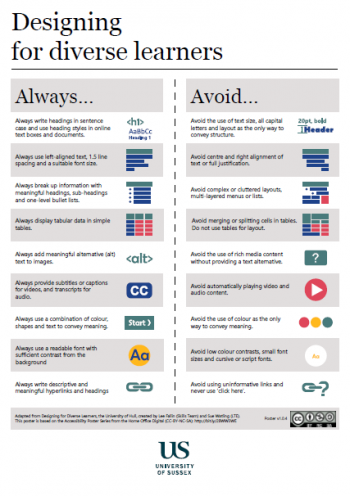 Before using the built in accessibility checkers found in many of the tools you use, we recommend using our Accessibility Checklist first. Then use the tools available to you in the programs listed below to pick-up small errors.
They work best with documents and resources which are already using accessible design features. They will not necessarily pick up on everything. Think of it like a spell checker, use these tools at the end.
This work is licensed under a Creative Commons Attribution 4.0 International License.
Icons by Font Awesome are licensed under CC-BY 4.0