Nicola Anderson Memorial Bursary
Nicola Anderson started as an undergraduate student at the University of Sussex in October 1975, studying Social Anthropology in the School of African and Asian Studies (AFRAS). A student with great promise, she became ill with cancer at the end of her second academic year and died in January 1978.
Nicola was born in Ghana and lived or travelled in many other countries in Africa. Her mother and sisters set up the Nicola Anderson Memorial Bursary in order to enable other students to experience something of the continent that meant so much to Nicola. While preference will still therefore normally be given to applicants who want to travel to Africa, applications to other parts of the world are also encouraged and have been supported in the past.
What sort of project is funded?
It is expected that the bursary will be used for specific projects taking place in the summer vacation between students' second and third year. Such projects might be connected with a student's course of study, for example to undertake fieldwork for a thesis, or be part of some other research or development project.
Examples of earlier projects include:
Public Art in South Korea [more info]
Access to Higher Education in Kenya [view poster]
Research into fertiliser use in Tanzania
Football and AIDs education in Zanzibar
Chef training in India
Who can apply?
The bursary is open to any Global Studies student currently in their second year. Students will normally apply as individuals. They may also apply as a pair or in a small group.
How much money is available?
This year, the amount available is a little under £2000. The panel will decide on who will receive the grant or grants and on the precise amounts awarded.
How do selectors decide which project to fund?
Applicants must be able to justify their project and its likely outcomes and produce an estimated budget. It is assumed that applicants will need to provide some money for themselves and be able to indicate how this will be raised. Selection will then be made by a panel of faculty members.
In the selection process, particular attention will be given to three aspects: the quality of the project, its feasibility, and its value for money. Shortlisted applicants may be asked to make a presentation to selectors and members of the Anderson family.
Quotes from past award winners:
'With the help of the Nicola Anderson Memorial bursary I walked part of the Camino de Santiago ... not only was the experience brilliant for my research on the economic infrastructures that uphold pilgrim tourism, but also for me personally - both the physical and social!' Rachel Holland, Award holder 2021
'As a result of the Nicola Anderson Award… I feel more confident to conduct field work and data analysis for postgraduate studies.' Andy Chapman, Award holder 2013
'The Nicola Anderson Award enabled me to carry out field research in Rajasthan, India. I would recommend going for this award to anyone who wants to gain practical experience in development and wants to look in depth at a topic they are really passionate about.' Victoria Pelka, Award holder 2012
Nicola Anderson Past Winners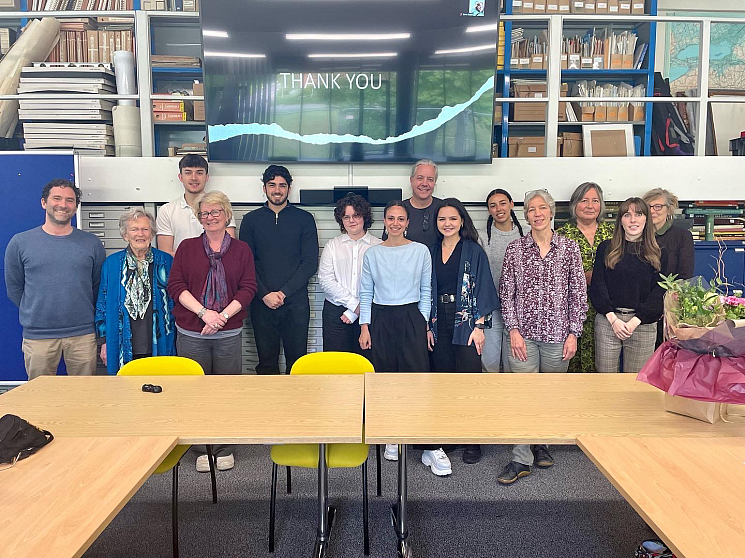 Nicola Anderson's family with 2022 and 2023 award winners
21 years since the launch...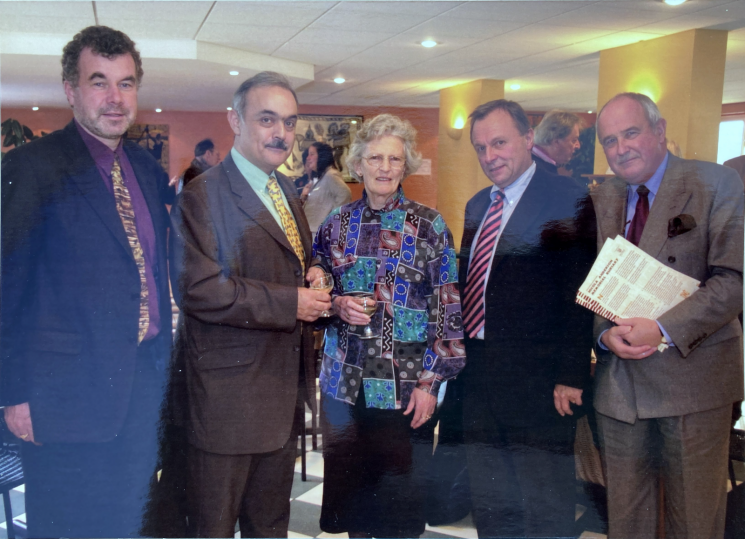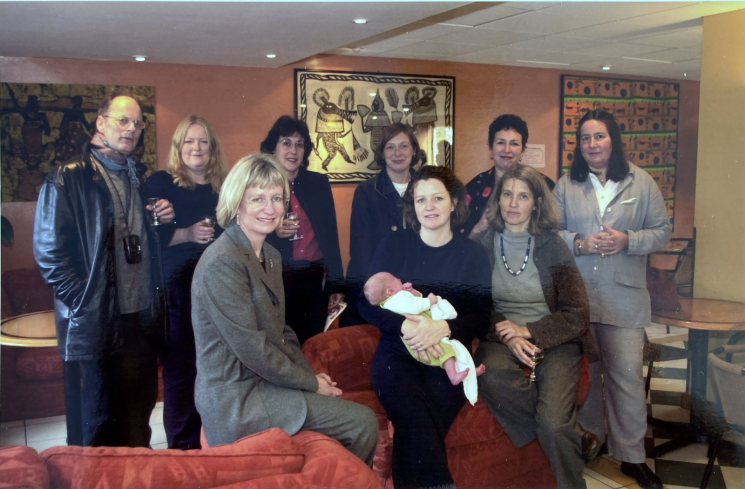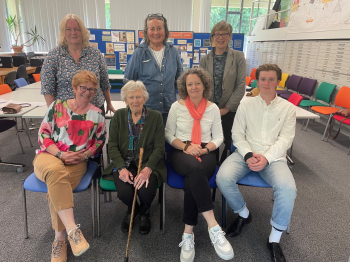 Details about application process