Research news
ECR Dragon's Den People's Choice winner: "The best way to have an impact on young people is to ask their opinions"
Posted on behalf of: Internal Communications
Last updated: Thursday, 14 September 2023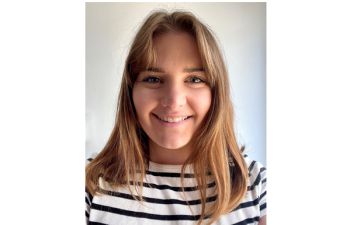 The inaugural Early Career Researchers Dragons' Den competition in July saw researchers from across the University pitch their ideas, with seven finalists bidding for up to £3,000 to fund their research. Amanda Ferrell, Research Assistant in the School of Psychology, took the £1,500 People's Choice Award together with Su Morris. Their pitch for a large-scale survey aimed at identifying opportunities to improve PSHE education will set the groundwork for Amanda's PhD project.
Tell us about your research
I have always been frustrated with the lack of practical life skills education in schools. Growing up in California, I was never taught anything about how to keep my credit score up, manage my emotions, or maintain healthy and positive relationships. Once I was out in the world on my own, I truly realised the education I missed out on.
Luckily in England, there is Personal, Social, Health, and Economic (PSHE) education. However, not all subjects are mandatory, leaving many young people without this vital information. It is then up to parents to teach this and unfortunately not all children are able to learn it from their parents for a multitude of reasons.
With the world changing and the internet being a major way for misinformation to spread, I am worried about the quality of the life skills education current schoolchildren are getting and the impact this may have on their safety and wellbeing. Particularly, I am concerned about the life skills education received by young people from disadvantaged or low socio-economic backgrounds.
Additionally, there is no current research about how young people themselves feel about their preparedness for life after school. In my previous role as a Senior Assistant Psychologist within the NHS, I learned that the best way to have an impact on young people is to ask them their opinions.
How can we properly help young people prepare for life without asking them what they think about the life skills education they received? So, that's what this project aims to do.
What impact do you hope your research will have?
This project is incredibly important to begin the conversation about why the cycle of poverty continues and what can be done to change that. I hope that this will bring attention to what young people feel was missing from their life skills education and what they wish they knew more of to be successful in their life. I anticipate this knowledge will increase future research in this area and make a case for deeming all PSHE criteria mandatory for schools to teach, especially for low-income students.
What is your favourite thing about being at Sussex?
Being out in the sun during the summertime. There are so many great places on campus to catch up on work whilst being able to sit outside and enjoy the nice weather. I love being so close to the Downs – lunchtime walks are my favourite way to get away from the desk for a while. I'm also a huge fan of Mexican food, so I very much appreciate having Tortilla on campus.
What do you do away from your research?
When I'm not working I love travelling, playing with my cat (Omelette), and going to gigs.
What's next for you, in your work or otherwise?
I'm not sure if my journey will take me back to California, or if I will stay here in England. While the location of the next part of my life is unclear, my goal of getting onto a PhD is very certain. I hope the results of this work can define the topic for my PhD project and provide a foundation for future research.
You can read more about the ECR Dragon's Den event - keep an eye out for more profiles of our winners soon.