Research news
Student and staff businesses see turnover soar in promising enterprise figures
By: Neil Vowles
Last updated: Thursday, 20 May 2021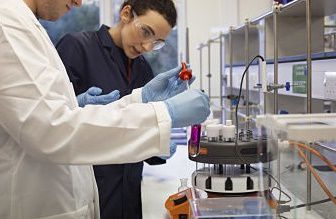 Businesses created by University of Sussex staff and students enjoyed a combined turnover of £25m 2019/20 - an annual increase of a third - latest figures show.

The University's growing portfolio of nearly 60 graduate and staff businesses attracted external investment of nearly £28m in 2019/20, compared to only £1.2m reported for the 12 months before, and now support 375 jobs - up by more than 15% from 2018-19.
Total net enterprise income rose to £23.895 million in 2019/20, an increase of £641,000 from the previous year, based on figures recently submitted by the University to The Higher Education Business & Community Interaction survey (HEBCIS).

The University also saw significant annual gains in 2019/20 on intellectual property (IP) portfolio income, which doubled, the number of new patents granted, which was treble the figure for 2018/19, while the number of new software product licenses had also more than doubled.

The latest HEBCIS figures build on the University's recent submission to the Knowledge Exchange Framework (KEF) - the third national framework for the formal scrutiny of universities, assessing relative performance in knowledge exchange.

Based on new national data published by Research England, the University has now been able to view its performance in the latest KEF against all other UK institutions.

The University was found to be operating among the top 30% of institutions in three out of the seven areas within which universities typically exchange knowledge with wider society.

Most notably the University performed among the top 10% for IP and Commercialisation (based on income) and working with the public and third sector (based on Research and Development income).
Dr Sue Baxter, Director of Innovation and Business Partnerships, said: "Our latest HEBCIS figures are beginning to show the fruits of the work we have put in place to boost business engagement and enterprise development as part of Sussex 2025 and point to a very promising outlook in contributing towards the next Sussex KEF results.

"The first KEF results, based on performance in 2016 to 2019, largely predate Sussex 2025 and the new approach we have adopted.

"Despite the disruption caused by the COVID pandemic, it is very pleasing to see from our latest HEBCIS submission that our enterprise portfolio showed a marked improvement in 2019/20."