Ms Jane Parsons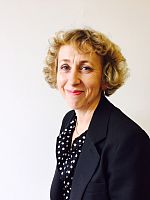 Member appointed by Council (first appointed 1 August 2016, re-appointed for a second term from 1 August 2019 until 31 July 2022).
Jane Parsons is currently Director of Communications at Ofqual.
She has worked in media and communications in various different government departments and arm's length bodies since 2002, including Ofsted, the Crown Prosecution Service, the Home Office, Cabinet Office and former Department for Business, Innovation and Skills, where she worked on further education, skills and apprenticeships.
Prior to this she worked for media organisations including the BBC, based at the BBC's commercial arm, BBC Worldwide, and ITN, where she worked on live news and sport. Jane started her career at Bloomsbury Publishing Plc.
Jane has an English degree from the University of Sussex.
Member of the following committees:-
Student Experience Committee (Chair)
Chairs' Committee