Ms Catherine Moroz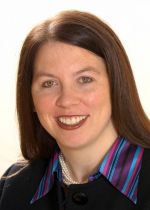 Member appointed by Council (first appointed: 1 August 2012, end of tenure: 31 July 2018)
Catherine is passionate about education. She served from 1988-1990 as a governor of the University of Toronto, Canada's largest university. She also served on several standing committees of that university's Governing Council, including its Executive Committee, Academic Policy and Programs Committee, Academic Board, and Academic Appeals Committee and was a key member of the council's Code of Academic Behaviour Working Group. Catherine also served on the Yale Law School Executive Committee and the Assembly of Yale Alumni Assembly following her graduation from YaleLawSchool. Since 2006, Catherine has served as a member of Yale College's UK interview committee, through which she has had the opportunity to interview sixth form applicants from the UK as part of their application process.
Catherine is a solicitor who was Assistant General Counsel at Virgin Media, a leading provider of broadband internet, television, mobile and fixed line telephony in the U.K. until the company's recent takeover. Catherine was accountable for all aspects of corporate governance, board relations, capital markets, executive compensation, employment, securities regulation, the company secretariat, and, when called upon, internal investigations. She served on the company's ethics committee and its disclosure committee. Previously, Catherine was a senior capital markets lawyer at Clifford Chance and prior to that was a lawyer for five years with Wall Street firm Davis Polk & Wardwell's white collar crime group in New York and subsequently with that firm's capital markets group in London. Catherine has also had short stints outside of the law --- as director of business intelligence and investigations at Kroll Inc., as an owner/operator of family businesses, and as a school teacher.
Catherine obtained a B.Sc. (human biology) from the University of Toronto before earning an LL.L. (cum laude) in civil law (studying in French) from the University of Ottawa and an LL.B. (summa cum laude) in common law also from the University of Ottawa. She obtained an LL.M. from the Yale Law School in 1997. Catherine is admitted to practice law in England and Wales and New York.
Member of the following Committee:-
Audit Committee (Chair)