We will post key student support news and links here througout the year.
Residential Student Support Team
In Residential Services, we operate the Residential Student Support Team for students living in University managed accommodation in order to help you adjust to communal living and provide you with welfare support.
Residential Advisor Network
Residential Advisors (RAs) are undergraduate second, third year and returning postgraduate students from both the UK and overseas who are placed in the University residences. Their initial function is to provide useful information to enable first year students to settle in to their accommodation. When you arrive they will be the students waiting to greet you wearing black hoodies with 'Residential Advisor' in bold white letters. We have approximately 100 RAs living across our residential scheme. You can read a case study about the experiences of one of our Residential Advisors here.
During your first few days in residence, the RAs will attempt to introduce everyone to communal living which may involve tactful discussions about kitchen cleanliness, quiet hours or keeping the peace with your neighbours. Any problems concerning the above should in the first instance be referred to your RA. If a problem persists, the RA or individual student should bring the issue to the attention of the area Building Manager or you can e-mail the Residential Student Support Team management using the contacts below. All RAs are trained to listen and support new students, not only when they arrive, but throughout the year. RAs are trained Peer Mediators. They will be happy to sit down with you and your flatmates to help you find solutions to most problems.
The RAs will also be organizing social events from time to time throughout the academic year, should you feel like participating in one of these events or organizing one of your own please contact us directly. We will be adding a 'social events' page to our website over the summer in preparation for the Autumn intake.
All new residents will receive contact details for their RA when they arrive and time and dates for your first kitchen meeting will be posted on your arrival.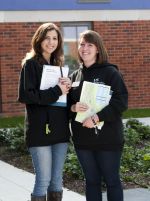 Senior Residential Advisors
Each residence will have a designated Senior RA. These students are set with the task of coordinating RA responsibilities in each area and assisting the Building Managers in communicating with the residents in their areas. Senior RAs will also provide mediatory services should a conflict persist in your flat. All Senior RAs will have designated office hours which will be posted near the porter's office. All Senior RA office hours will be held at York House reception.
Residential Student Support Manager: The RA Scheme, Student Support and Disciplinary issues are managed by Christopher Tucker, whose office is located in York House. Christopher has regular meetings and updates with all of the RAs and is available to give support to both RAs and their students. The Student Support Manager can be contacted out of hours in case of an emergency by contacting 24hr-Security ext 3333 or he can be reached by e-mail for less pressing matters on c.tucker@sussex.ac.uk.
Residential Student Support Officer: Miriam Osterman serves as the deputy to the Support Manager on the Residential Student Support Team and can also be found in York House. Miriam assists in the day to day running of the scheme and can also be contacted for additional welfare support. The Student Support Officer resides on campus and is also available in case of emergency via 24hr-Security ext 3333 or on her e-mail address K.M.Osterman@sussex.ac.uk.
University Housing Office: You can also get help and support on all tenancy related matters such as rent payment, rooms swaps or private sector housing advice from the Housing Office. If you have a health condition and would like to request housing after your first year you should write direct with supporting evidence to the Housing Services Manager, Dean Spears. We would suggest that you refer to our housing and health application process and policy and visit the Housing Office to discuss your requests.
The University manages over 4,500 bed-spaces both on campus and off campus in the city of Brighton and Hove. Each residential area has a Building Management Team who are also very happy to help too.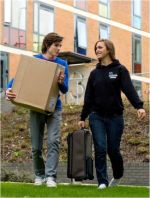 Broader University support
The Residential Student Support Team works in conjunction with a number of other support agencies both on and off campus. Should you wish to contact another part of our support network please refer to our Campus Support Links on the left hand side of this page.