Staff wellbeing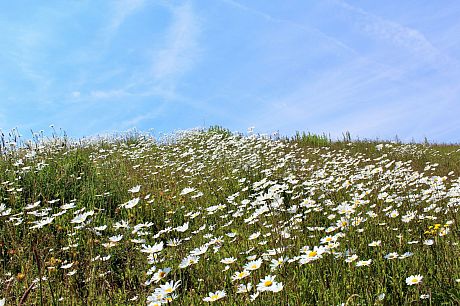 What is wellbeing?
The term "wellbeing" covers several aspects of the way people feel about their lives, including their jobs, and their relationships with the people around them. Research shows that employers can have an influence on an individual's sense of wellbeing in the way they run a workplace.
How can individual wellbeing at work be improved?
Employers have the potential to influence the wellbeing of their staff. There is no 'one size fits all' but where employers are able to raise wellbeing in their workforce, they are also likely to see improvements in the performance of their workplace.
There will be different factors that influence wellbeing at an individual level, but detailed analysis of a wide range of research studies has suggested that there are 11 key factors for increasing wellbeing to boost performance in general. The research suggests that employers who are able to focus effort on a number of these areas should be able to increase wellbeing.
Where employees have a degree of autonomy over how they do their job - this does not mean that people should ignore set processes, but could mean that staff have a level of discretion about how they undertake their work. Involvement in organisational decision-making can also be beneficial. Good communication and consultation is an element of this, as is having a 'voice' at work, whether through unions or more direct forms of involvement.

Variety in the work employees undertake, which could be addressed through job design.

Staff respond positively to a sense that their job has significance within the workplace, as well as the perceived value of the job to society.

Being clear about what is expected of staff, including feedback on performance, which could be addressed through a combination of effective induction, clear terms and conditions and a regular appraisal process

Supportive supervision, which may be addressed through ensuring that line-managers are adequately trained; and an environment in which co-workers offer support can also be positive.

Staff also benefit from positive interpersonal contact with other people. This includes contact with managers and co-workers, as well as with customers or the general public (where the job requires it).

Opportunities for employees to use and develop their skills, which could be through training on and off the job, and/or by increasing the variety of work they undertake.

A sense of physical security is important for employees, including the safety of work practices (see Health and Safety Executive (HSE) for guidance), the adequacy of equipment and the pleasantness of the work environment.

A sense of job security and clear career prospects both help increase wellbeing.

Staff respond well to the perception of fairness in the workplace, both in terms of how the employee is treated but also how they see their co-workers being treated. Negative behaviour such as bullying can be damaging to well being - be it from co-workers, customers or managers. Effective use of procedures for responding to bullying coupled with disciplinary and grievance procedures where needed would be one way for employers to address this.
Alongside these factors which can boost wellbeing, the research also showed that when the demands of a job are particularly high this can reduce wellbeing. It was noted that job demands resulted not only from the amount of work a member of staff was undertaking, but also from the level of compatibility with pressures outside of work. One means of addressing this would be by consideration of opportunities to undertake flexible working.
A key thread that runs through many of these factors is ensuring good, open communication with employees. Unions and employee representatives can be helpful in involving employees in decision making, especially in combination with good leadership and line management.
For More information, please visit the acas website.