Fire Evacuation Plans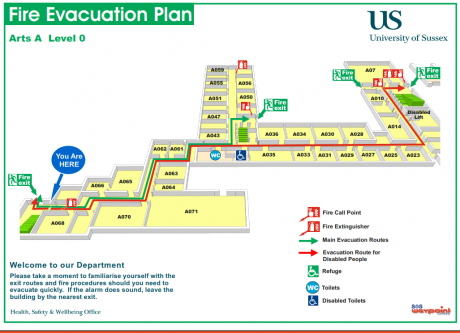 There are Fire Evacuation plans in all the teaching buildings on campus.
They have been drawn in 3D to aid navigation and show the main fire exit routes out of the building from various positions and locations within the building and will be positioned in the main entrances and in corridors on upper floors. The plans identify main room numbers, fire fighting equipment, refuge areas toilets and the nearest disabled toilets.
These plans are also available below so that people can refer to them or download them if necessary.
Please click on the relevant building name below to view a 3D plan of each building.
Fire Evacuation Plans