Earlier this year, young artists at UCA Rochester developed responses to the Dalziel Archive as part of our continuing collaboration. They researched the Dalziel Archive and the Alice to Alice: Dalziel 1865–71 online exhibition and produced new works of art responding to its themes–particularly temporality and sequence. Jemima Woolnough created a sculptural-photographic project, constructing a wooden house on, beyond, and through which a projected Dalziel engraving of Tenniel's chess-board landscape is seen, documented below in a series of photographs. Here, Woolnough comments on her work: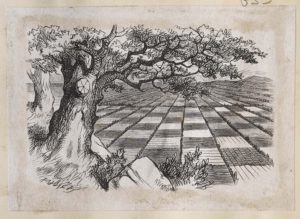 "For my final piece, I decided to focus on the concept of time taking its toll and I used two physical things–the tree and the house–to show this. Over time the tree slowly engulfs the house as the house starts to crumble away, which you can see from the series of photos in the gallery below. I used monochrome in combination with silhouettes created by projecting over the sculpture. I projected one of the Dalziel wood engravings, of the tree in a big empty space, because it could foreshadow passing time; the tree was there before and it will be there after."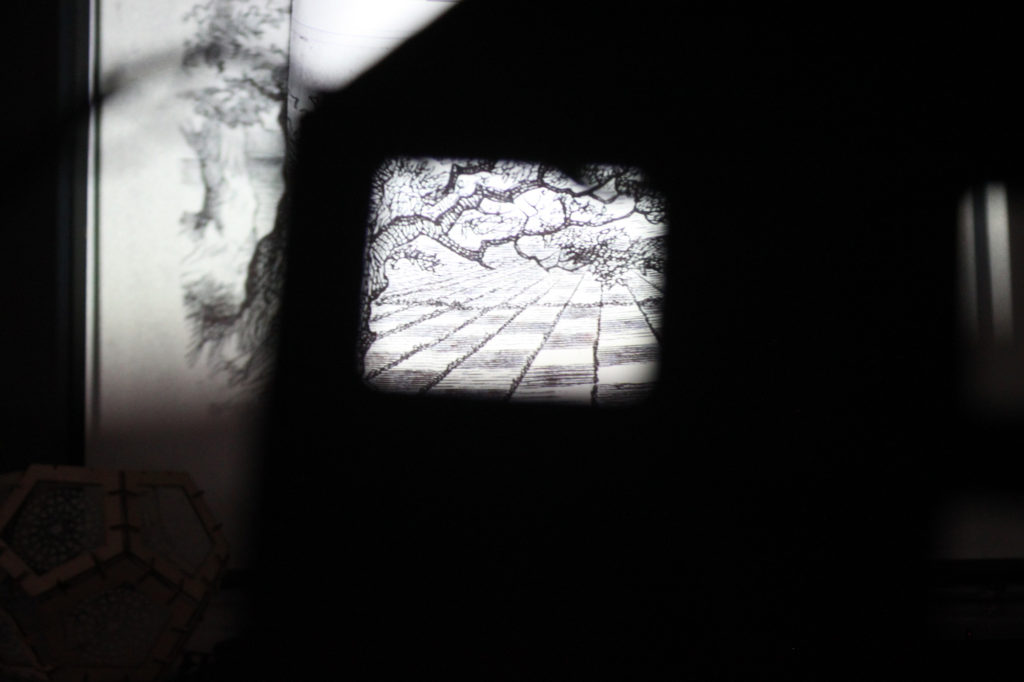 Click a thumbnail below to open the gallery. Use the arrows at either side of the image to skip forward or back.
Images ©️ Jemima Woolnough, 2018