Visit the Dalziel Archive in The British Museum Online Collection 
Extended catalogue descriptions of each album in the Dalziel Archive have been produced for the project by Bethan Stevens, and are fully integrated with the British Museum's Collection Online. This resource makes the Dalziel Archive accessible for the first time.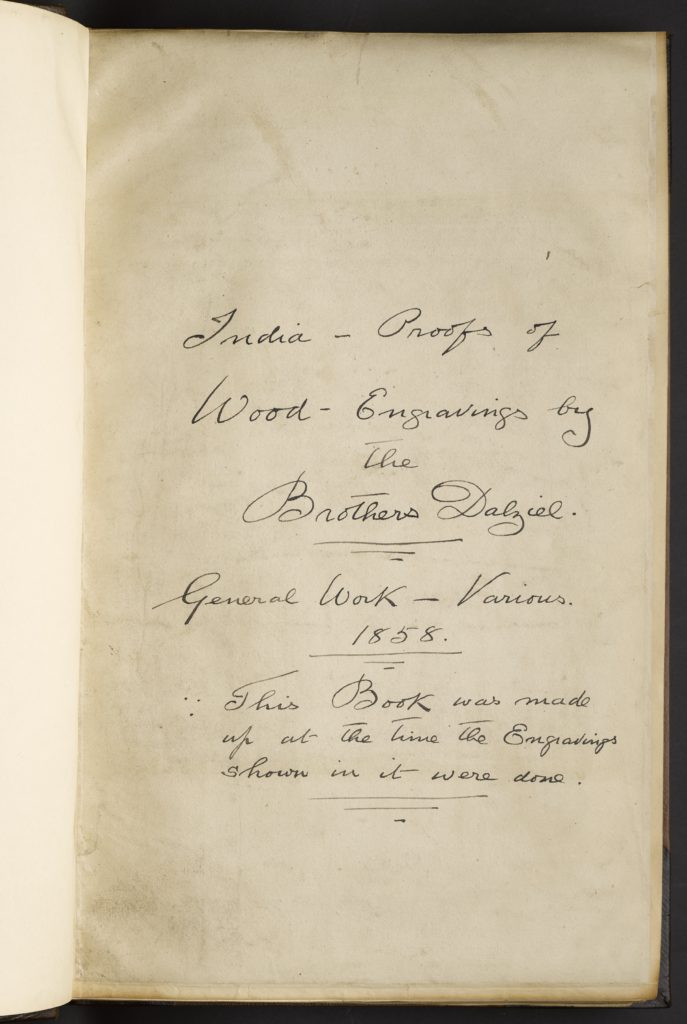 The catalogue summarises key material in the albums. While not exhaustive, it attributes many thousands of illustrations to specific designers and publications, allowing those interested in particular historical themes, artists or writers to identify which albums will interest them. Photographers at Sylph Editions have photographed every page of each of the albums, amounting to almost 14,000 photographs. These photographs are attached to each album description. Note that images in Collection Online are displayed in low resolution, but you can follow the relevant links to request a high quality tiff file. It is also worth noting that there are sometimes several hundred pages for each album, so some browsing is necessary to find specific items. To see the full catalogue description, click 'More', under the first lines; to see all the images in an album, click 'More views', under the image. When the museum's Collection Online is re-developed from 2017, we hope a zoom function will be introduced for the Dalziel Archive.
The catalogue is now published; it is part of a dynamic database and will continue to be updated by the project team and the British Museum following new research.
In association with:

Editorial team: Bethan Stevens (curator) and George Mind (curatorial assistance and web design). Individual posts authored as stated below each one. All Images By Permission of the Trustees of The British Museum. All Rights Reserved © Sylph Editions, 2016