Here we present a selection of students' work produced in early 2018 as part of our ongoing collaborative project with UCA Rochester. The images are taken from both developmental work and from final pieces, all of which engage with the Dalziel Archive photographically. Students used photography in mixed-media reproductions and reinventions of Dalziel engravings (John Tenniel's Alice and illustrations for George MacDonald's Robert Falconer and The Princess and the Goblin by William Small and Arthur Hughes). The images often respond to The Body Re-Formed, with contorted bodies, bodies framed by trees and walls, bodies frozen at a moment before revelation or collapse. In re-interpreting engraving through digital photography, other new technologies appear: the white rabbit here checks a phone instead of a pocket-watch.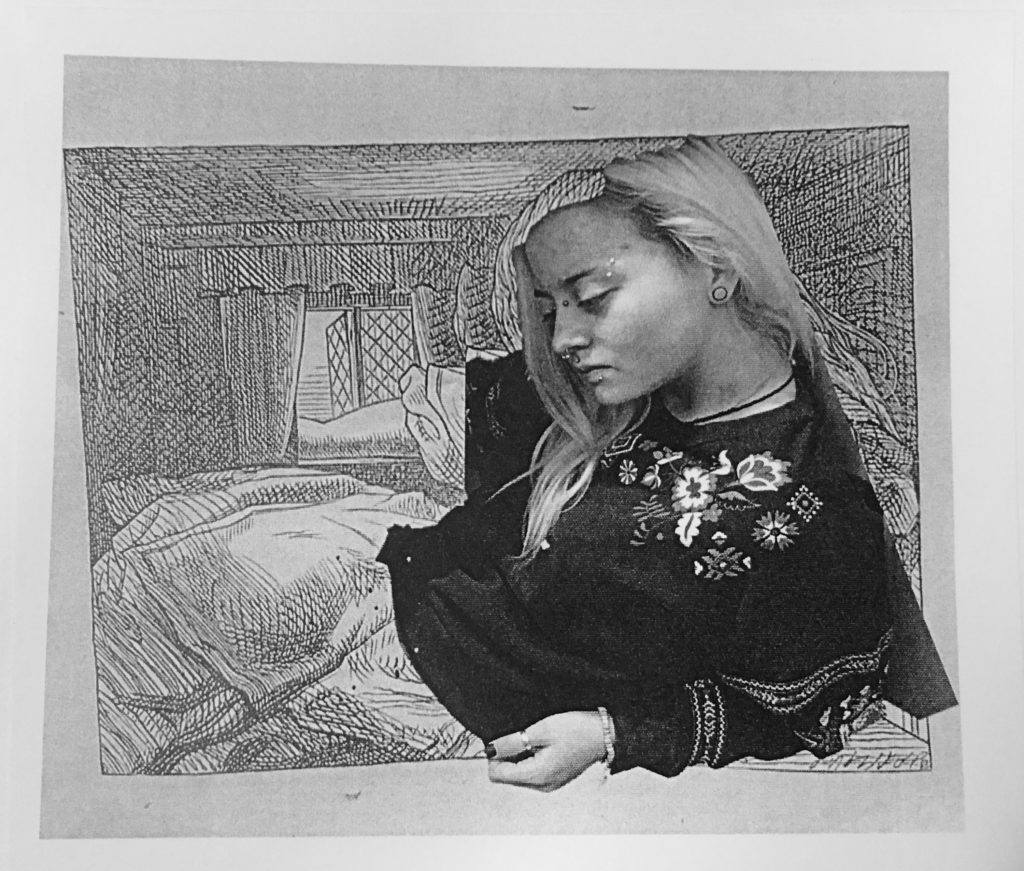 Image © Sadie Salt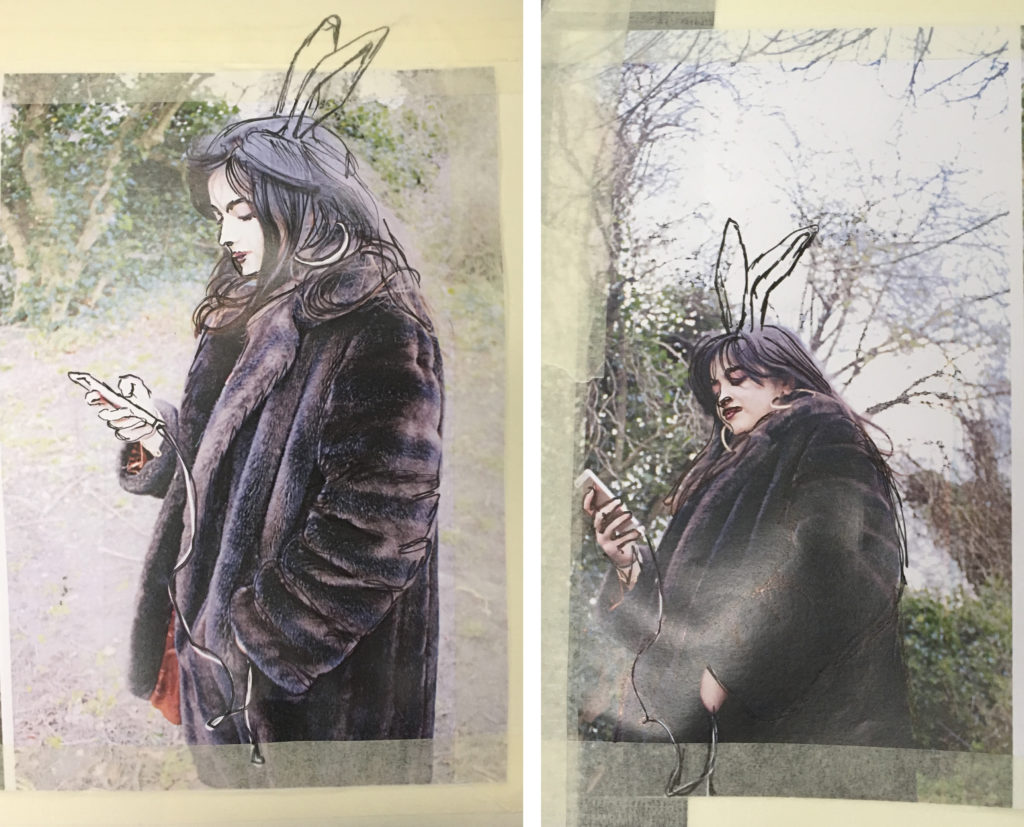 Images © Marius Kucinskas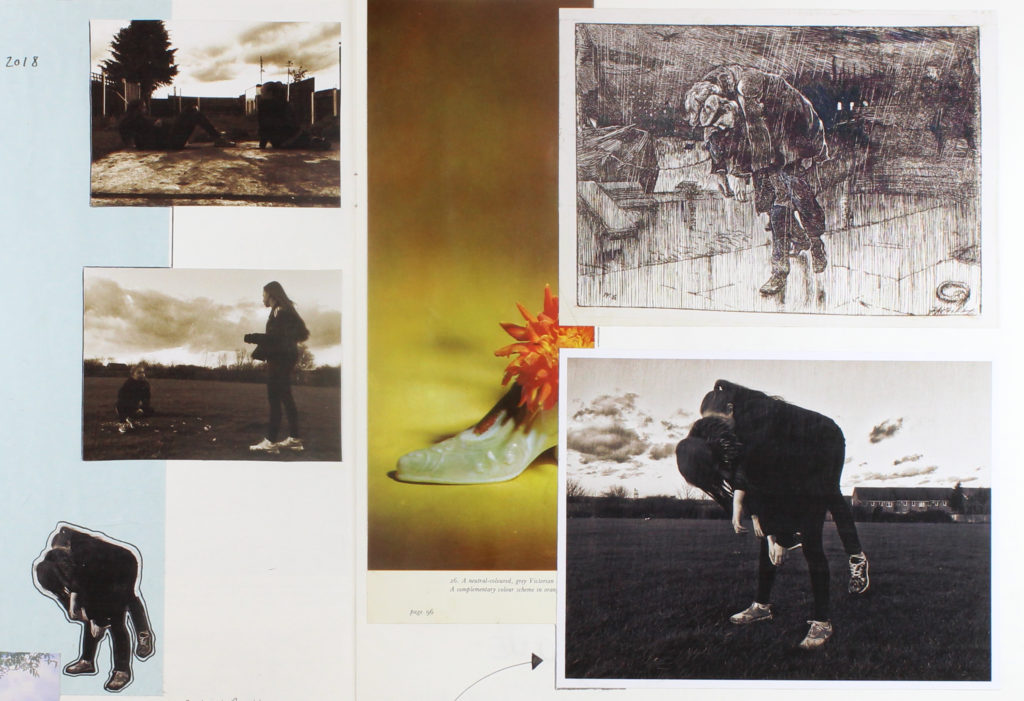 Image © Jaycie Fry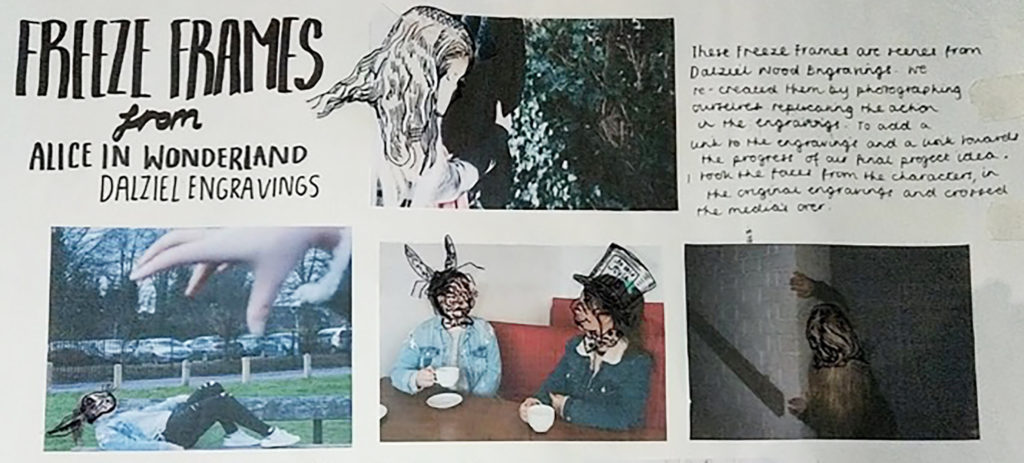 Images © Hannah Walker, Tiegan Waghorn and Laura Robinson.