Buyer's Toolkit - How to find the right supplier
This page will provide guidance on how to find the right supplier for your purchase
The decision tree below should be used to identify the correct supplier selection process for purchases up to £25,000.
For purchases that are likely to exceed this amount over their lifetime, please complete a Request for Procurement Support [DOCX 26.35KB] and email it to the Finance Service Desk (financeservicedesk@sussex.ac.uk).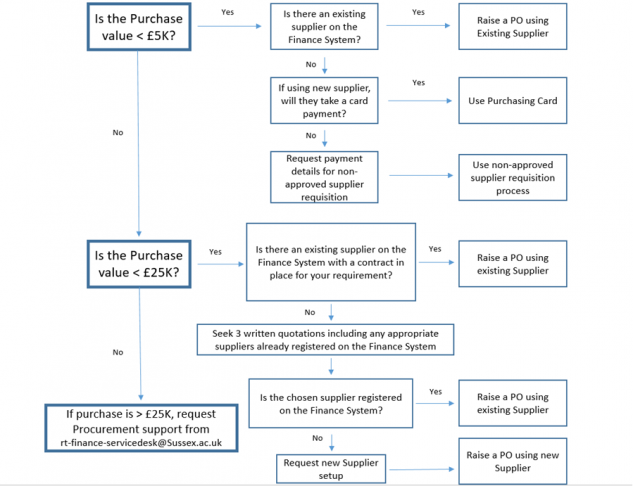 Alternatively, please view this full size PDF version of the decision tree.