News
New Educational Enhancement website launched
By: Katie Turner
Last updated: Friday, 16 September 2022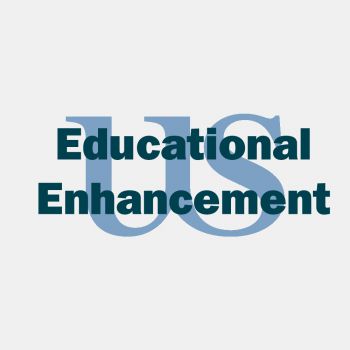 Technology Enhanced Learning is now Educational Enhancement. With the new name comes a new website, we took the opportunity to unite and refresh all our guidance to better represent the expanded remit of our department.
What's New
Within the new website our Support and Guidance,has been overhauled to includeall our step by step guides and best practice resources. These have been categorised for planning your teaching and assessment. Information can be found about using the software for teaching and how to set these up to teaching principles and information about assessment modes.
We have new information regarding Curriculum Design principles. Within this section you will also find information about the Annual Course review, a key part of the University's quality assurance and enhancement framework.
We also signpost you to resources from other teams across the institution, including the Embedding employability and entrepreneurship toolkit which offers information for academics about embedding employability and entrepreneurship within the curriculum.
Help with assessments
For Assessments you will find this in Principles of assessment designwhich will guide you through the different types of assessments and includes best practice guidance for markers. New in this section, Rubrics and grading forms detailing the principles of these valuable tools.
Got an assessment coming up? Step by step guidance can be found for each type of assessment mode whether it is a Presentation, Group work or Computer based can be found in our Assessment modes section.
Teaching Tools
Teaching tools this has been split into Essential tools, including Canvas and Panopto and Tools to Enhance, for example Poll Everywhere or collaborative technologies. This is great for those who are new to using these tools. Tools to Enhance gives additional ideas for using in teaching with in-class polling, collaboration, Podcasting, portfolios and includes our popular A to Z of tools for teaching and learning.
Staff Development
We are excited to announce our New Semester One workshops are available to book. These can be found in our new Events page. Educational Enhancement events page will have all upcoming workshops and events including external guest speakers via the DARE To Transform network.
For semester one we will be providing a mixture of hybrid and in-person sessions, covering a variety of topics tailored for your development needs. From principles on 'Designing authentic assessments' to practical guidance such as 'Canvas: beyond the essentials'.
About the team
Want to know more about our team and what we do then visit our About us page. Find out information about our three teasm within the department; Learning Technologists, Academic Developers, and the Online Distance learning team. This is a useful page about who to contact and which cluster each colleague is assigned as your Educational Enhancement point of contact.
For more information, please visit the Educational Enhancement website