Equality, Diversity and Inclusion Unit

The EDI Unit is responsible for promoting, co-ordinating and embedding equality, diversity and inclusion across the whole university community. It works closely with schools, divisions, staff/student networks and the USSU to develop and deliver the University's EDI strategy.
The Unit is overseen by Professor Claire Annesley, Deputy Pro- Vice-Chancellor for Equalities and Diversity.
You can contact the Unit at edi.unit@sussex.ac.uk or follow us on Twitter.
Staff equality advice and guidance
Student equality advice and guidance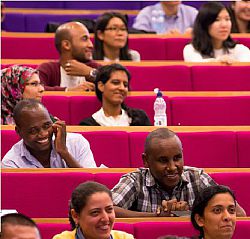 Governance and equality data
External accreditation