News
School of Engineering and Informatics PhD Symposium 2022
By: April Yeatman
Last updated: Wednesday, 3 August 2022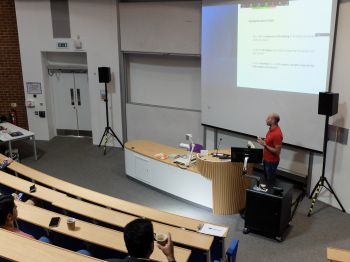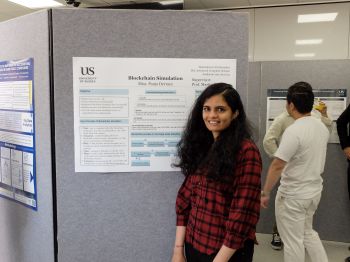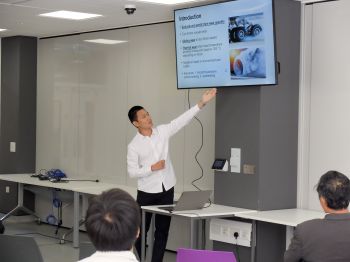 On 28th July the School of Engineering and Informatics hosted their 4th Annual PhD Symposium. It was particularly exciting to be able to have the symposium in a hybrid format after a couple of years online only. There was a great turnout of students and staff attending in person, able to meet and talk with one another. The day saw a mixture of in person and recorded talks across Chichester I from 2nd and 3rd year PhD students and a poster presentation from 1st Year PhD and MSc students in the Future Technologies Lab.
The talks showcased the incredible research that our students are doing, ranging from plagiarism detection software to airplane tyre wear to improving precision in medical surgery. Each student had 12 minutes to talk and then time to answer audience questions at the end. 1st Year PhD Students and MSc students showed posters in a display in the Future Technologies Lab detailing their research on a wide range of topics and answered questions on their studies.
Ian Mackie, Head of Informatics, explained the importance of the symposium "PhD students are an important part of our community and vital to the running of the department. The symposium is an opportunity for PhD students to showcase their research and to give greater visibility to the work that goes on behind the scenes. I was impressed by their presentations, which demonstrates the breadth of their achievements."
The school would like to extend its congratulations to all students who took part.In addition, thank you to Research and Enterprise Coordinator Chloe Quinn for organising the Symposium, and to the school office staff and academics for their support.