News
New book by consciousness expert becomes UK bestseller
By: Neil Vowles
Last updated: Monday, 20 September 2021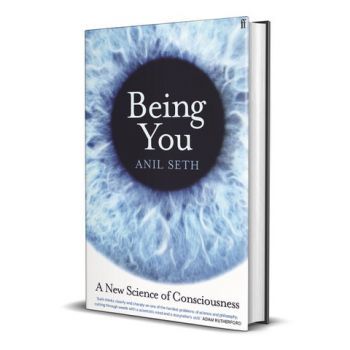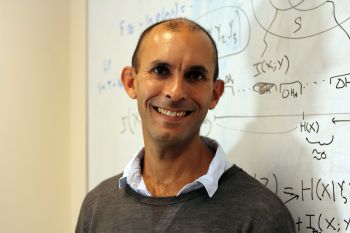 The dazzling new book by Professor Anil Seth exploring how humans experience the world has become an instant top ten bestseller in the UK.

Being You: A New Science of Consciousness is the tenth best-selling non-fiction hardback in the UK having sold 1,715 copies according to the most recent Sunday Times Bestseller List.
The book was also awarded Book of the Week by the Guardian, where it was described as "a vast ranging, phenomenal achievement that will undoubtedly become a seminal text."

Drawing on twenty years' original research and collaborations with cognitive scientists, neuroscientists, psychiatrists, brain imagers, virtual reality wizards, mathematicians and philosophers, Prof Seth puts forward a new theory about how we experience the world that should encourage us to view ourselves as less apart from and more a part of the rest of nature. Consciousness, he shows, is more about being alive than being intelligent.

Taking readers on an exhilarating journey through the brain and beyond, Seth, professor of cognitive and computational neuroscience at the University of Sussex and co-director of the Sackler Centre for Consciousness Science, presents a unique account of what it means to 'be you' which challenges our understanding of perception and reality and turns what you thought you knew about yourself on its head. Being You is an accessible, inspiring and eye-opening exploration of the nature of consciousness by one of the most remarkable pioneers working in science today.

The book has drawn praise from reviewers and high-profile thinkers alike.
David Byrne, founding member of Talking Heads, described Being You as "a brilliant beast of a book. A wide ranging synthesis pulling together disparate stands—from philosophy, science, literature, personal experience and speculation—this latter being the most exciting for me, despite some proposals being as yet unproven. Seth proposes to explain not just what and how we are, but probably provocative for some folks, why we are the way we are … hugely inspirational"

Neuroscientist and author David Eagleman said: "Few people are as well positioned as Anil Seth to tackle the question of consciousness. Beautifully written, crystal clear, deeply insightful."
Being You has also been praised by broadcaster Jim Al-Khalili, film director Alex Garland, TED curator Chris Anderson and comedian Russell Brand amongst others.
Being You, published by Faber & Faber, is available in all good bookshops and as an eBook and audiobook (read by the author). It will be released in the US next month.