The Co-operative Childcare is a leading ethical childcare provider dedicated to providing the best possible care for your child.
About
We operate nurseries nationwide and our highly-skilled and qualified teams provide our children with the very best early years experience in a safe and stimulating environment where they can learn, play and develop to their full potential.
Nursery facilities
Our nursery on the University of Sussex campus is for children aged from three months to five years.
The nursery is operated by The Cooperative Childcare and is open daily from 7.30am-6.30pm.
Facilities and services include:
nappies, wipes, creams, formula milk and all nutritous meals included in the nursery fees
the latest facilities, technology and resources for babies, toddlers and pre-schoolers to explore and learn through play
an adventure garden with tunnel, water play, slides, bike tracks and planting area
experienced, qualified and caring practitioners
large spacious light rooms with age appropriate facilities and resources including touchscreen technology
a dedicated pre-school room for three to five-year olds focused on getting the children ready for school
a large drop off area for car parking.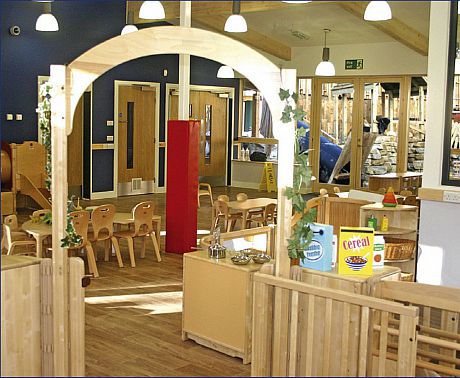 Children's sports camps and parties
You can book children's birthday parties from age four and above (six and above for sports parties) throughout the year through Sussexsport, the University's sport service.
There are also sports camps and activities in the school holidays for children aged seven to 16, offering high-quality coaching and great facilities so that they can learn, develop and refine their sports skills.
Visit the Sussex Sport website or call 01273 678228 for more information.