Broadcast: News items
Marking Trans Day of Visibility at Sussex
Posted on behalf of: The EDI Unit
Last updated: Friday, 31 March 2023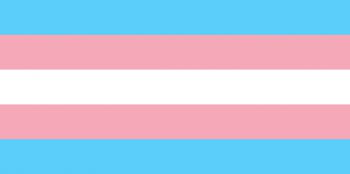 Trans Day of Visibility (TDoV) takes place every 31 March. It marks a time to celebrate and highlight the achievements of trans and non-binary (TNB) people, and to raise awareness of discrimination faced by trans people worldwide.
We will be flying the flag over Sussex House from Friday 31 March to Monday 3 April to mark TDoV and show support for our Trans and Non-binary colleagues and students.
Trans and Non-binary inclusion is central to the University's organisational LGBTQ+ Inclusion Action Plan and part of our Inclusive Sussex Strategy is to be in the Stonewall Workplace Equality Index Top 100 list by 2025.
"Sussex has a commitment to be as inclusive as we can and we know that there is work to be done, including through our LGBTQ+ Action Plan. I am delighted that Trans Day of Visibility gives us an opportunity to recognise and show our support for those in our community who are Trans or Non-Binary."
– David Ruebain, Pro-Vice-Chancellor (Culture, Equality & Inclusion).


What is Trans Day of Visibility?
Trans Day of Visibility was founded in 2010 by trans advocate Rachel Crandall, in response to the overwhelming majority of media stories about transgender people being focused on violence.
She hoped to create a day where people could re-focus on celebrating the lives of transgender people, empowering them to live authentically, while still acknowledging that not every trans person can or wants to be visible.
"For many of us, it can also be a double-edged sword for a few reasons. First, we simply want to live our lives, not be highlighted as different. The other reason is a bit more problematic; namely that being openly trans can be very dangerous in many parts of the world, including, unfortunately, in the UK.
Being trans is a big part of our lives - but only because we usually need to fight so hard for our right to exist. Ideally, being trans would be treated like having green eyes, or being short. It's an adjective that specifies a part of our identity, but nothing more and the need for TDoV would be much less. For this reason, a lot of us prefer to disappear into the wood-work and not be noticed for being trans. But, until we are accepted - like we would accept a green-eyed, short person - we need to have days like TDoV to highlight that we are in fact simply people."
- Dr. Cassandra Churchwell, Senior Technical Manager, School of Mathematical and Physical Sciences, Current chair of the Trans and Non-binary Staff Network.
Staff networks
Trans and Non-Binary (TNB) Staff Network
The TNB Staff Network is open to all trans and non-binary members of staff at the University.
It is a confidential and a fully inclusive group, open to all members of staff or postgraduates who identify as Trans/Non-Binary. The network meets occasionally to discuss and review policy development, as well as organising different events throughout the year.
If you would like to join the network or would like further information you can contact the network by emailing the mailing list transnonbinarystaff@sussex.ac.uk. The mailing list is monitored and – to ensure confidentially – is accessed only by the Trans Convenor.
LGBTQ+ Staff Network
The LGBTQ+ staff network is open to all LGBTQ+ staff at Sussex. To join the LGBTQ+ Staff Network, contact: lgbt-staff@sussex.ac.uk.
"The LGBTQ+ Staff Network wholeheartedly welcomes trans and non-binary staff members. We are currently undertaking a revitalisation of the network with the aim of providing new content and activities soon – watch this space!"
– The LGBTQ+ Staff Network Committee.
Further resources and information
For Allies
The Trans and Non-Binary Staff Network has created an informative article for allies: TNB Statement for Friends and Allies.
For Staff
For Students