Broadcast: News items
Okta Single Sign On (SSO) – next steps
Posted on behalf of: The Better Sussex Team
Last updated: Friday, 17 March 2023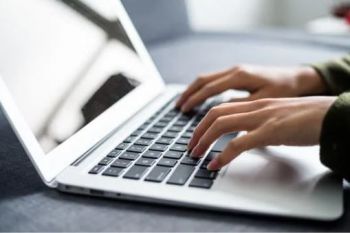 Last year we asked all colleagues to sign up to 'Okta', our new Single Sign On (SSO) software. Many people have already done this, however we need everyone to take this action now
The software is designed to help keep our individual and collaborative work safe and secure whilst working on University software applications, and, in time, it will mean we only need to sign in once a day with a single password to access a full range of useful programs.
At the moment, only our E-learning platform 'Learn Upon' is accessible to most staff via Okta, but this is set to change soon.
What's coming next?
In April, Sussex Direct and Ivanti – the IT services support portal - are both set to transfer to the Okta platform.
Over the late-spring and summer period, we will make further changes so that all Microsoft 365 software must be accessed through Okta
By the end of the summer, we will also be introducing Multi-Factor-Authentication (MFA)* for all staff and students, and we will share more information about when this will happen and what you will need to do in due course.
What do I need to do now?
If you haven't already signed up to Okta, please do this now. Doing this will mean you are ready to access applications via Okta as soon as they are transferred.
What about students?
We'll be asking all students to sign up to Okta from Tuesday next week, as we prepare to transfer Sussex Direct to the platform.
Further information
You can find a list of useful FAQs on our website.
If you have any additional questions about the transition to Okta please open a support request here.
*Multi-Factor Authentication (MFA) provides you with an additional validation code as part of the sign-in process for University applications, ensuring that you are signing in and not someone who has stolen your details