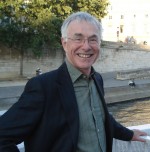 Prof
Pete Clifton
Biography
I completed my first degree at Sussex and then spent some time teaching in the FE sector before returning to Sussex and studying for a PhD in ethology. I joined the Experimental Psychology group at Sussex in 1985 and moved into the merged Psychology Department in 2002, becoming Head of Department in 2008.
I was the founding Head of the School of Psychology - holding that position from June 2009 to July 2014. I am a Chartered Psychologist and Fellow of the British Psychological Society.
Role
I am a Professor of Psychology, working half time, and continuing to teach within the Schools of Psychology and Life Sciences, and in BSMS. I also continue to supervise doctoral students and maintain a broader research profile in psychology and behavioural neuroscience.
I am chair of the University Reasonable Adjustments Panel whose remit is to ensure that all disabled students receive appropriate adjustments to their assessment, as well as to teaching and learning.
Community and Business
My research in the area of feeding and obesity has led to links with a number of pharmaceutical companies including Eli Lilly, GlaxoSmithKline, and Vernalis. I also have broader interest in the neurochemistry of cognition, and more specifically in the deficits in cognitive flexibility associated with a variety of psychiatric conditions.
I worked as an Associate Tutor for the Open University over a 30 year period. I tutored Brain and Behaviour (SD286), SD805 (Issues in Brain and Behaviour: Addiction and Aging). I was also a member of the Course Teams for SK277 (Human Biology) and SDK122 (Challenging Obesity).
I am also a keen dinghy sailor and try to race my Aero or 2000 most weekends, summer and winter at Weir Wood Sailing Club.