About the Researcher Development Programme
Our training and development programme provides year-round support for Sussex doctoral researchers. We are committed to ensuring you have opportunities for developing your research, personal and professional skills.
The professional skills you develop by participating in our programme will help you to:
Successfully complete your research degree
Aid your career progression beyond completion
Share experiences and learn from your peers, as well as the tutor
Develop your skills
Our programme caters for all levels – from those new to doctoral research to those with more experience. You can choose the activities which are right for you at each stage of your research journey.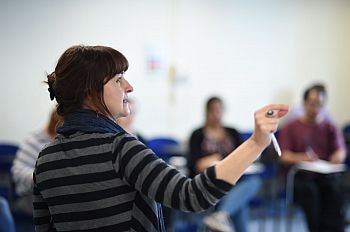 We offer workshops and online modules covering:
Managing your research

Academic and library skills

Writing and communication

Career development
Wellbeing
Digital researcher
Our provision is guided by University strategy, Research Council expectations, and the Researcher Development Framework.
We are committed to providing workshops, events and learning resources that are in line with the University's equality and diversity policies and guidance.
Research staff can access the Research Staff series of training and development events.