Take part in the Postgraduate Research Experience Survey
Please tell us about your experience as a postgraduate researcher. The 2023 survey runs from 27 March to 7 May.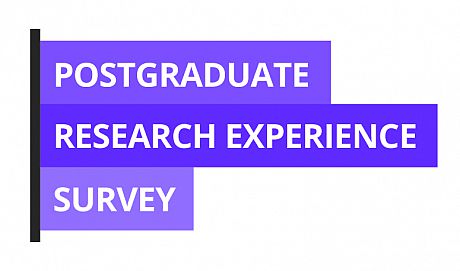 About the Postgraduate Research Experience Survey 
This survey asks postgraduate researchers (PGRs) about their learning and research experience.
Questions cover the following areas:
supervision
resources
research culture and community
progress and assessment
responsibilities and support
research skills and professional development.
The Postgraduate Research Experience Survey (PRES) is run by AdvanceHE.
How to take part
Eligible students can fill in the survey online at any time from Monday 27 March 2023.
You will receive an email from the University with the link when the survey launches, plus reminders during the survey period.
If you access the survey via the link above you will need your respondent ID and password (not your University of Sussex credentials), which you can find in the email you received on 27 March 2023 inviting you to take part in the survey.
Why take part?
PRES is an opportunity for you to let us know about your experience as a PGR so far. Your responses will help to inform the development of the Doctoral School's new vision and strategy for PGR provision and support at Sussex.
As a thank you, PGRs who take the survey by Monday 17 April will be entered in to a cash prize draw, with one £1,000 prize on offer. If you do not wish to participate in the prize draw you will be able to indicate this at the end of the survey. View the prize draw terms and conditions.
In addition, for each survey response throughout the whole survey period, the University will be donating £1 to a charity voted for by you during the survey. Here is the shortlist of charities nominated by student reps:
You will be able to vote for your preferred charity at the end of the survey. The charity with the most votes will receive the University's donation.
Your data
You won't be personally identifiable in the survey data, which will only be shared with the University of Sussex. Your data will be protected at all times.