Broadcast: News items
Your new Employee Assistance Programme (EAP)
Posted on behalf of: Human Resources
Last updated: Tuesday, 21 March 2023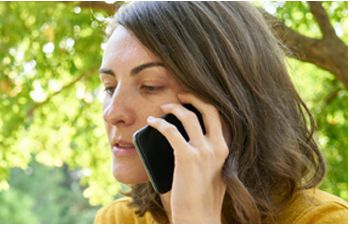 Life isn't always easy and having someone to turn to when you're struggling and need support can make all the difference to your wellbeing. If you're worried about finances, feeling anxious or stressed, or worried about your physical health or suffering from low confidence, you can access support from your Employee Assistance Programme (EAP) which is provided by Spectrum.Life.
You can access wellbeing support whenever you need it most, including access to highly qualified counsellors by phone, WhatsApp, live chat and SMS, or you can even request a call back 24/7, 365 days a year. As well as a confidential counselling helpline offering up to eight structured counselling sessions, you have access to a medical helpline, legal support and help with day-to-day issues, such as career coaching, consumer advice or relationship mediation.
And whilst it's great to know that you can access in the moment support 24/7, 365 days a year, your new EAP also offers much more to proactively support your wellbeing from webinars to a digital gym offering a timetable of classes.
How to access the EAP
This new EAP service replaces our previous programme, provided by Health Assured. If you are currently receiving support from Health Assured, then that will continue until completed. All new enquiries will be managed by Spectrum.Life.