Broadcast: News items
Message from the Vice-Chancellor
Posted on behalf of: University of Sussex
Last updated: Thursday, 28 October 2021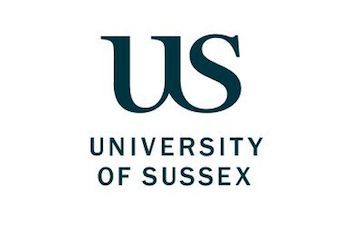 Today the Vice-Chancellor Adam Tickell wrote to all staff. You can read the email in full below:
Dear all staff,
I know you will be aware of the situation reported in the media this month regarding our Professor, Kathleen Stock and how the University of Sussex has vigorously and unequivocally defended her right to exercise her academic freedom and lawful freedom of speech, free from bullying and harassment of any kind.
These freedoms and protections apply to and benefit us all, and we will defend them today and in the future. Rather than conflicting with our progress on equality, diversity and inclusion, these freedoms and protections are in place to support those with protected characteristics, particularly those who are under-represented or disadvantaged. Universities must remain places where everyone - staff or student - has the right to, and benefits from, lawful freedom of speech.
The University has been consistent and clear that everyone in our community has the right to work and learn, free from bullying and harassment of any kind, which has not been the case for Professor Stock.
We had hoped that Professor Stock would feel able to return to work, and we would have supported her to do so. She has decided that recent events have meant that this will not be possible, and we respect and understand that decision. We will miss her many contributions, from which the University has benefited during her time here.
When we published our congratulations to Professor Stock for being awarded an OBE in January this year, I mentioned how her work has its supporters and detractors. Rigorous academic challenge is welcome. However, we have seen an intolerance of her as a member of our community because of her work. This is now - and will always be - in direct opposition to even the most basic principles of academia.
I would like to make it very clear that it is unlawful to discriminate against someone on the grounds of sex and of philosophical belief. Her departure is a loss to us all.
We will of course reflect on Professor Stock's experiences and it will form part of how the University learns from this and moves forwards - together. This work will be led by David Ruebain, our new Pro Vice-Chancellor for Culture, Equalities and Inclusion, but we all have a part to play.
I would like to thank Professor Stock for her service during her time at Sussex, in which she has made so many vital contributions to the field of philosophy, and to the University.
I am very aware that the discussions that have taken place in the media and on our campus over recent weeks are often difficult and may mean that some in our community would like to talk about how they are feeling. Please let us know if you are ever experiencing bullying or harassment. You can talk to your line manager, HR, a Dignity and Respect Champion or access 24/7 help from our staff support service from Health Assured.
With best wishes,
Adam Tickell
Vice-Chancellor