Training and development
Research Staff Development Series 2016-2017
The spring and summer programmes are now live.


All research staff development events are run by the Research Staff Office
and are free for University of Sussex staff to attend.

Spring Events
April 2017

Summer Events
May 2017
June 2017
July 2017
Date to be confirmed

Other opportunities for research staff training and development


In addition to the events on offer through the Research Staff Development series, research staff are eligible to attend training and development workshops and events provided by:
Vitae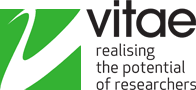 Vitae is an international programme led by the UK charity, Careers Research and Advisory Centre, working to enhance the potential of researchers.
Vitae's website has many useful resources and all our staff and students get full access to the Vitae website and resources if you register with your Sussex email address.
University commitment to supporting researcher's development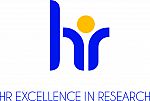 The University of Sussex is committed to supporting the development of its researchers and holds the European Commission's 'HR Excellence in Research' award. This award is in recognition of our commitment to supporting research staff and to implementing the Concordat to Support the Career Development of Researchers [PDF 2.70MB]

Contact Us
E: researchstaffoffice@sussex.ac.uk
T: 01273 877979
Research Staff Office, Research and Enterprise Services, Level 1, Falmer House, University of Sussex, BN1 9QF

@SussexResearchr