Key Contacts for Research Staff
The Research Staff Office works with research staff representatives, colleagues in schools and professional services across the university to champion the needs of research staff. We implement policy and projects to enhance researcher experiences and to support the professional development of research staff at each stage of their research career at Sussex.
Research Staff Officer (Interim)

Katy oversees the daily activities of the Research Staff Office and co-ordinates the implementation of projects and policy to support research staff across the University. This involves working with research staff, professional services colleagues and contacts within schools to co-ordinate and enhance the support offered to all members of current and prospective research staff. Katy is interim secretary to the Researcher Development Concordat Steering Group.
E: researchstaffoffice@sussex.ac.uk
T:+44 (0)1273 677979
Location: Research and Enterprise, Falmer House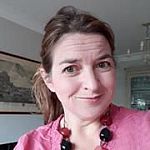 Dr Erika Mancini
Director of Research Staff Development
Erika is the Chair of the Researcher Development Concordat Steering Group. Her role as Director of Research Staff Development involves creating a thriving environment for the development of research staff. Erika will be overseeing the implementation and improvement of the Concordat for the Career Development of Researchers; increasing the visibility of research staff at the University level, act as a key liaison point between research staff and School/Professional Services staff, and advocate for research staff as a community.
T:+44 (0)1273 678613
Contact Us
E: researchstaffoffice@sussex.ac.uk
T: 01273 877979
Research Staff Office, Research and Enterprise Services, Level 1, Falmer House, University of Sussex, BN1 9QF

@SussexResearchr