News
Preparing the way for the West Slope Development
Posted on behalf of: Campus Development
Last updated: Thursday, 12 May 2022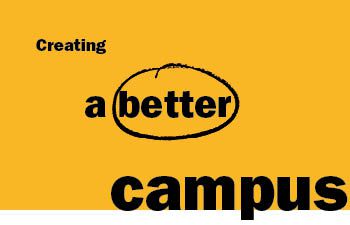 Our experiences of work and life over the past couple of years have highlighted even more keenly the need to provide space that works for all our people – staff and students alike.
We're investing in making our stunning 60-year-old campus better - with everything from big builds to small changes to our existing space and facilities. These will give us space that works, providing modern spaces, and keeping our historic campus beautiful for another 60 years.
The West Slope Development is one of the most ambitious programmes that the University will have undertaken in years. It's a programme which will see us building new residential, learning, admin and commercial space at the Western edge of our campus which will transform the experience of campus life for staff and students.
The programme itself has a long timeline and is due to be completed in 2026. But there is a long list of projects that need to be completed before we can say 'West Slope is done'.
To get us ready for the building phase of the project we will, over the next year, need to conduct a series of preparatory – or 'enabling' – works. The enabling works mean we can get all the services – gas, water, electricity - in place at the development before we break ground and start building.
The enabling works are series of smaller projects around campus, planned to minimise disruption by being conducted one section at a time. Many of the walking and driving routes around campus will be affected, so we will make sure you know what is happening and when, and how it is likely to affect you.
We're working with our contractor Balfour Beatty, who already has a campus site office, and has been undertaking some smaller exploratory works over the past few weeks.
COMING SOON
From June 2022 work starts in three main areas:
From the top of Norwich Road, about two-thirds of the road will be opened for services to be diverted. You will still be able to use the footpath, and the bin store will be relocated to York House car park.
A trench will be dug along the grasscrete road alongside Lewes Court to install heating and water services for West Slope. This area will no longer be accessible, and bins will be relocated to the road.
Along Refectory Road, work is being done in a way that should avoid the need for road closures, but there may be some footpath or cycle lane closures.
We will keep you updated regularly via email, the staff and student hubs and social media.
For any concerns please contact SEF.ServiceCentre@mitie.com or email bettercampus@sussex.ac.uk for more information.