News
Charging to be introduced for parking cars in Stanmer Park
Posted on behalf of: University of Sussex and SEF
Last updated: Monday, 29 March 2021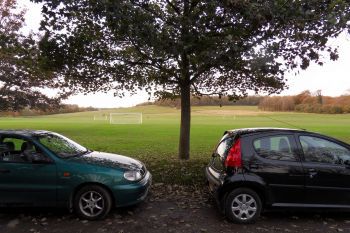 Students and staff who drive to study or work at the University of Sussex are reminded not to park in Stanmer Park, next to the Sussex campus.
Charging for car parking at Stanmer Park will begin on Thursday 1 April, say Brighton & Hove City Council (BHCC).
The charges vary depending on time and location, and range from £1 for an hour to £6.50 for 11 hours.
Drivers could get a parking ticket if they park anywhere in Stanmer Park apart from the designated car parks – including the grass, roads, verges and pavements.
Any students or staff who receive a penalty charge notice after choosing to park in Stanmer Park should be aware that the parking charges and their enforcement are the responsibility of the city council and not the University of Sussex.
BHCC say that income from car parking will be ringfenced for the management and maintenance of Stanmer Park, which has seen many changes over the last few years as part of a major restoration project.
James Brown, Transport Manager for Sussex Estates and Facilities (SEF), says: "With the introduction of parking charges in Stanmer Park, we would like to remind Sussex students and staff not to park there.
"There are limited parking spaces in Stanmer Park and the car parks are for park users only.
"Brighton & Hove City Council do not provide security patrols for parking in Stanmer Park – and there have been instances of vandalism to and theft from cars parked there. The campus car parks are patrolled by University of Sussex security staff.
"And as ever, we'd like to ask all drivers to be good neighbours: please don't park in residential areas near campus such as Falmer village or Coldean."
Find out where to park on the University of Sussex campus.