The information and the links on this site provide all staff, students and visitors with a transparent guide to how the University of Sussex is carrying out its statutory responsibilities under the Prevent Duty. This duty forms a key part of the Government's Counter Terrorism and Security Act (CTSA) 2015. Universities are designated 'specified authorities' under the Act and must "in the exercise of their functions, have due regard to the need to prevent terrorism".
Our approach to the Prevent Duty is proportionate to our locality and context, and is underpinned by the values of equality and diversity which continue to inform our inclusive approach to the core activities of research, teaching and learning.
Introduction from the Vice-Chancellor
The purpose of this section of the website is to keep you up-to-date and informed on the responsibilities that we all have under the University's, so-called, Prevent Duty.
The Counter Terrorism and Security Act (2015) states that universities must 'in the exercise of their functions, have due regard to the need to prevent terrorism'. Many other types of institution have also to comply with this law and the Government recognises that universities are special places where freedom of speech and academic freedom are integral.
Following consultation within the University earlier this year about our approach, we have now received confirmation from the Higher Education Funding Council (HEFCE) that we are compliant with the Prevent Duty and that we have adequate policies and procedures in place, in proportion to the risk. These policies include our recently updated Freedom of Speech - code of Practice [PDF 22KB] and the External Speakers' Procedures [PDF 341KB] and you should familiarise yourself with these documents.
Our policies place a considerable degree of responsibility on you to assess the risks of any event that you organise. In the overwhelming majority of cases, the risk will be negligible and so no further action will need to be taken. However, it is essential that you take this seriously and a failure to comply with your duties will be treated as such. If you aren't sure, you should consult with your Line Manager.
It also means that we will continue to ensure we have members of staff in academic, support and professional services roles complete the Prevent Duty training, which is provided by the Leadership Foundation in Higher Education.This training is about recognising staff or students who may be displaying signs of being at risk of radicalisation.
In addition, all trained staff will need to also complete our Unconscious Bias training so as to ensure that we are not led by stereotypes.
I know that many in our community feel strongly about the Prevent Duty and I think it's a debate that we shouldn't shy away from having. This is complex ground in a fast changing and challenging world.
Over the proceeding pages you'll find out more background information on what the Prevent Duty is and the approach we have taken at Sussex. If you have any questions at all then you shouldn't hesitate to contact Student Services on the contact details below.
Thank you for taking the time to find out more.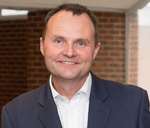 Adam Tickell
Vice-Chancellor