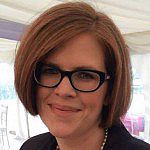 Miss
Holly Chard
Role
Associate Tutor in Film Studies
PhD Candidate in Film Studies
Qualifications
MA Film Studies - University of Sussex, 2009 (Distinction)
BA (Hons) Drama - University of Manchester, 2007 (First)
Research Interests:
- The U.S. Entertainment Industry since the mid-1970s
- Cinema history and historiography
- American youth culture
- Issues of representation in film and television comedy
PhD Research:

Mainstream Maverick?: John Hughes and New Hollywood Cinema
My thesis explores debates on the commercial and textual priorities of New Hollywood cinema through examination of the career of John Hughes. I argue that scrutiny of Hughes' career and the products associated with him expose the inadequacy of established approaches to cinematic authorship and New Hollywood cinema. By mounting a historically grounded investigation of Hughes' career, his status within the cinema industry, and his work as a commercially successful and agenda-setting filmmaker, I aim to reevaluate existing perspectives on post-1970s mainstream popular U.S. media.
Drawing on an extensive array of previously unexamined primary materials, the thesis focuses on Hughes' shifting status as a "creative producer" within the U.S. film industry, as well as on the construction of the John Hughes "brand" during the 1980s and 1990s. I explore how Hughes secured considerable industrial power by exploiting opportunities presented by expanding ancillary markets and changing production agendas. I argue that established models for conceptualising industrial trends, such as Justin Wyatt's "high concept", fail to capture the complexities of Hollywood's commercial strategies in this period. I conclude that historical research can challenge previous assumptions and contribute to a more detailed and precise understanding of the operations of the U.S. film industry in this period.
By scrutinizing the films that Hughes wrote, produced and/or directed, I consider how Hughes' films are complexly determined industrial productions that are shaped both by a set of radically fluctuating commercial imperatives, as well as by Hollywood's standardized formats and frameworks. The production of Hollywood cinema may be a collaborative enterprise, but I argue that certain individuals and institutions can exert greater control over aspects of the process.
In conclusion, I suggest that such a historical methodology can illuminate not just the work of one particular filmmaker but can shed new light on the broader operations of Hollywood as a commercial culture industry.
My PhD supervisors are Dr Frank Krutnik (90%) and Dr Thomas Austin (10%).
Conference Papers & Presentations:
2014: 'Exploitation: The Promotion of Video Releases in the U.S. During the Early 1980s'
International Association for Media & History, Master Class, LUCA School of Arts, Brussels, Belgium, January 10.
2013: "An all-family film" or "totally inappropriate for children"?: Selling Home Alone 2 to the Family Audience in the 1990s
25th International Association for Media & History Conference: Childhood & The Media, University of Leicester, UK, July 17-20.
2012: John Hughes' Sixteen Candles (1984): "Feminizing" the mid-1980s teen movie
Media, Film & Music Doctoral Day, University of Sussex, June 22.
2012: "A Classic American Comedy": Negotiating Nostalgia Through Humour and Slapstick in Dennis The Menace (1993)
'6th International Comedy Conference: Drawing The Line: Comics, Comedy & Comics', Manchester, May 31-June 1.
2011: 'Kid Power Conquers Hollywood?: Macaulay Culkin, Child Stardom and Nineties Hollywood'
Conference Paper, 'Child Actors/Child Stars: Juvenile Performance on Screen', University of Sunderland, September 8-9.
2011: 'Home Alone: Just Another New Hollywood Blockbuster?'
Media, Film & Music DPhil Day, University of Sussex, June 24.
2011: 'How Hannah Montana Saved the House of Mouse: Disney's Domination of the Tween Market in the 2000s'
Media & Film Research in Progress Seminar Series, University of Sussex, June 1.
2009: 'John Hughes and 1980s Popular Hollywood Cinema'
Media & Film Research Day, University of Sussex, June 5.
Associate Tutor: University of Sussex (2009-Present)
Professional Teaching Recognition
Fellow of the Higher Education Academy - Awarded July 2012
Seminar Teaching
Hollywood: Industry & Imaginary (Dissertation) - Spring/Summer 2013
American Cinema B (Y2) - Autumn 2012, Autumn 2013
Cinema & Nation: American Cinema to 1950 (Y2) - Spring/Summer 2012
Film Analysis 2: Authorship, Genre, Stardom (Y1) - Spring/Summer 2012
Hollywood: Industry and Imaginary (Y3) - Autumn 2010, Autumn 2011, Autumn 2013
Issues in Film Studies 2 (Y1) - Spring/Summer 2011
Issues in Film Studies 1 (Y1) - Autumn 2009 & Autumn 2011
Course materials can be accessed via the course's StudyDirect site.