he School of Media, Film and Music brings together Media and Communications, Film Studies, Cultural Studies, Journalism, Media Practice, and Music

"Without culture, and the relative freedom it implies, society, even when perfect, is but a jungle. This is why any authentic creation is a gift to the future" Albert Camus
Message from the Head of School

Here at the School of Media, Film and Music we are interested in freedom in society and culture in relation to all kinds of different creations across many different media - film, music, internet, radio, television, apps, books, and more. Across our School we bring together staff and students in many ways with our core concerns to critically analyse these media and their role in society and culture. I am very happy to welcome you to this virtual part of our School.



Media, Film and Music is an exciting School that combines rigorous critical and historical studies of media, film, music, digital and culture with opportunities for creative practice in a range of musical forms and the media of photography, film, radio, and interactive digital imaging.

We have newly refurbished photographic, video, digital and electronic music studios, together with a wide range of portable equipment, specialist music facilities, media and music labs, post-production facilities and our specialist media, film and music library, to support your learning.

All these practical skills are set in the context of our concern for critically understanding what they mean for our world.

The school offers an exciting and supportive context in which to pursue academic and creative study: to explore how the media in all their forms as technologies, institutions, practices and texts figure in modern life, to develop analytical and creative skills, and to work individually and collaboratively towards the highest standards of achievement. We hope that you will enjoy the opportunities we offer and work with us in ensuring the School's and your future success and ensuring the practice of freedom in creation that makes our societies.

Professor Timothy Jordan
Head of School

School of Media, Film and Music websites

Subject areas in the School of Media, Film and Music:

Research centres, groups and projects: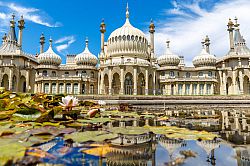 School of Media, Film and Music
Silverstone Building
Arts Road
Falmer, East Sussex
BN1 9RG
T: 01273 873481
E: mfm@sussex.ac.uk

How to find us
The University is located at Falmer
we are a short bus or train journey from the centre of Brighton

we are within easy reach of London via the Victoria and Thameslink lines and the major international airports at Gatwick and Heathrow.

The School Office is located in room 220 on the second floor in Silverstone Building which is situated in Arts Road, between Arts blocks B and C (number '16' on the campus map).
If you have any suggestions for information that you think would be useful to included on these web pages, please do get in touch.