Progress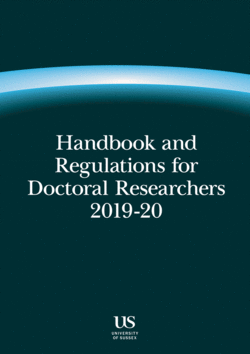 Throughout your PhD, you'll need to maintain contact with the Research Student Administration Office. They are responsible for monitoring and recording the academic progress of research students, and also manage the administration of the examination process from thesis submission to viva outcome.
It's important that you familiarise yourself with the Handbook and Regulations for Doctoral Researchers. Here you'll find complete guidance on all the relevant policies and regulations, and also the requirements for formatting your thesis.
The regulations are updated each year, so please ensure you have the latest version.
In this video, Miles Willey, Head of Research Student Administration, explains the role of his team: