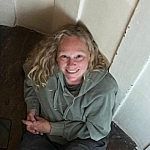 Prof
Sarah Sawyer
Biography
I am Professor of Philosophy at the University of Sussex and a Fellow of the Royal Society of Arts. I did my undergraduate work at St Andrews, and my graduate work at Kings College London. I have previously held posts at the Universities of St. Andrews, Kansas, and Nebraska.
PROFESSIONAL ROLES:
My current professional roles include: Associate Editor for the Australasian Journal of Philosophy; Publications Officer for the Mind Association Occasional Series; Executive Committee Member for the Mind Association; Executive Committee Member and Council Member for the Royal Institute of Philosophy; Advisory Council Member for the Institute of Philosophy
GRADUATE STUDENTS PAST AND PRESENT:
Joseph Gough (current, co-supervised with Prof. Andy Clark) Homeric Eliminativism
Joseph Backhouse-Barber (current) Subjectivity in the Systems Theory of Niklas Luhmann: between sociology and cognitive science
Jonathan Lee (2019) Mind, Meaning and Mechanism: the role of representation in explanations of cognition.
Alan Roberts (2017) Is This a Joke? The Philosophy of Humour.
Adrian Downey (2016) Radical Sensorimotor Enactivism.
Elaine O'Connell (2015) The Language of Emotion.
Jacob Berkson (2014) Truth as an Evaluative, Semantic Property: a defence of the linguistic priority thesis.
Tom McLelland (2012) Self-Representationalism and the Russellian Ignorance Hypothesis: a hybrid response to the problem of consciousness.
Role
Professor of Philosophy
Community and Business
I have been interviewed by Richard Marshall for 3am magazine. The link to the interview is here.
In 2016 I took part in a public discussion on the life and work of Hilary Putnam, organised by The Forum This is available as a podcast here.
In 2017 I wrote 'Thinking About Morality' for the Essays, thought-provoking, philosophically informed essays from contemporary philosophers, on The Forum. http://blogs.lse.ac.uk/theforum/thinking-about-morality/
In 2018 I gave a talk to the Aristotelian Society in London: 'The Importance of Concepts'. The talk is available as a podcast here.
In 2018 I contributed a piece to the Times Literary Supplement (TLS) Online: 'Putnam: Minds, brains, machines' in the 'Fottnotes to Plato' series. https://www.the-tls.co.uk/articles/public/hilary-putnam-footnotes-to-plato/