On Saturday 29th April 2017 the Dalziel Project ran a masterclass for the National Art and Design Saturday Club at the University of the Creative Arts, Rochester. The Saturday Club is an independent charity working with 13-16 year olds and dedicated to raising attainment, broadening horizons and enhancing life skills. Hosting their sessions in museums and universities across the UK, the Saturday Club encourages young people to access these spaces and contribute to them.
Our masterclass – 'Re-imagining the Dalziels' – introduced the young people to the Dalziel Archive and invited them to add their own interpretations to it.
In the first part of the session the young people participated in both individual and collective creative writing activities, responding to wood engravings by the Dalziels. The group also constructed collaged visual narratives inspired by the presentation of engravers proofs in the albums. In the second part of the session we learnt printmaking techniques, working with sublimation dyes and using heat transfer to print designs onto fabric. By the end of the session the Dalziel Brothers' images had been written into, collaged, dissected and reassembled, their predominantly monochrome work transformed into vividly coloured creations.
See below for photographs of the day, and keep an eye on our Create & Comment section – we'll be sharing work by the very talented artists at the Rochester Saturday Club very soon!
You can read more about the National Saturday Club here.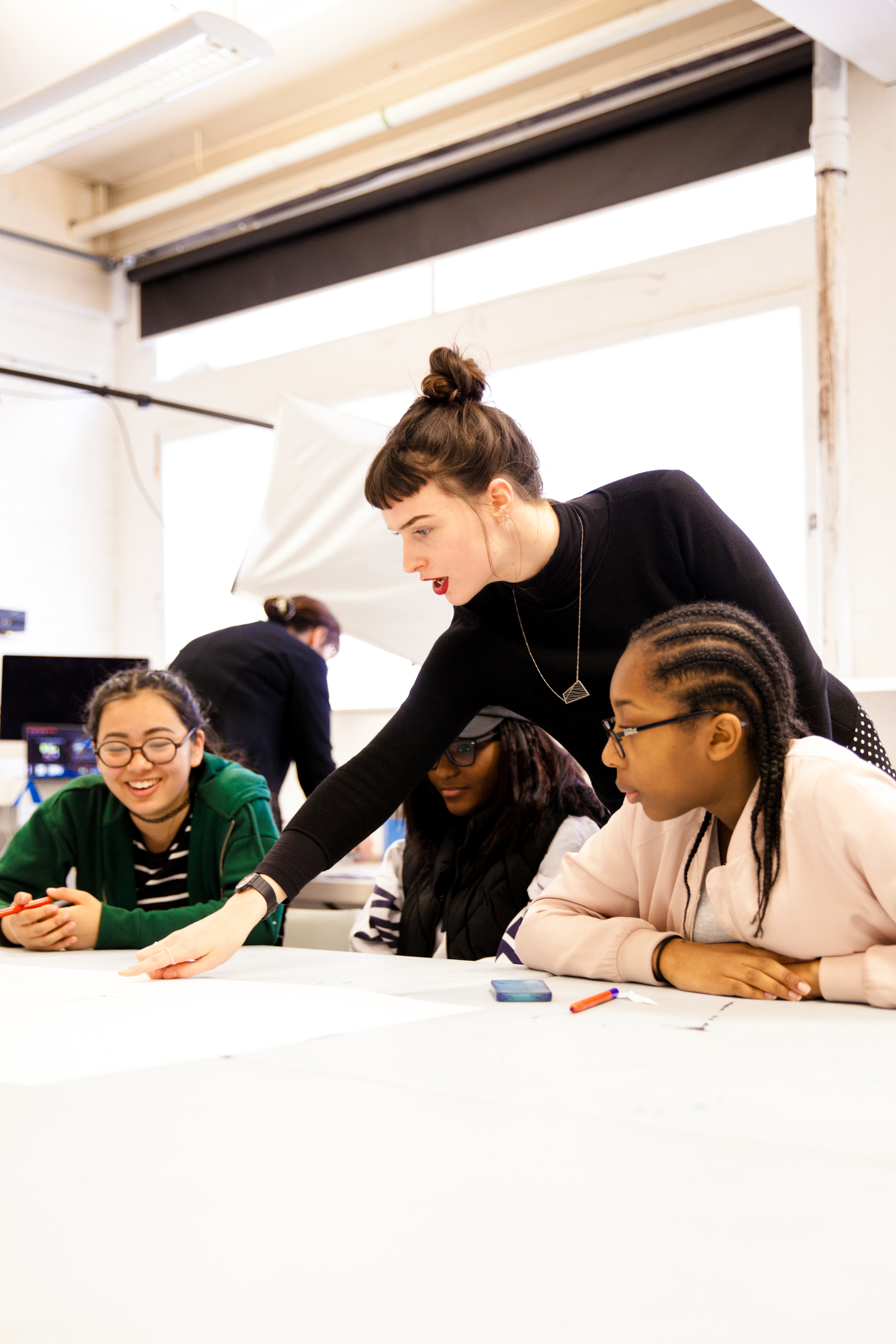 Images ©️ Saturday Club Trust/ Anthony Lucas