Mind and brain
The Mind and Brain research theme is helping to unravel the mind, brain and consciousness - from understanding it at a cellular level, to self and personal identity.
Asthma and atopic diseases affect more than one in five people. Research at Sussex is identifying new ways to improve diagnosis and management, and is proving that writing about stress and emotions can relieve symptoms and improve quality of life for sufferers.
Writing to relieve the symptoms of asthma
The number of people with asthma and atopic diseases is increasing, with more than one person in five currently affected. These are conditions that can have a significant impact on the quality of life of the sufferer. Brighton and Sussex Medical School has an expanding programme of research focused on improving the treatment and care of asthma patients. As specialist allergy services in the UK are not available in every area, Professor Helen Smith and her team of researchers are particularly eager to identify and evaluate new ways to improve diagnosis and management in the non-specialist setting of the GP's surgery.
In some patients stress is associated with the exacerbation of asthma symptoms, and so Professor Smith has been interested in exploring ways of reducing this trigger. Written emotional disclosure, a form of therapy developed by the American psychologist Jamie Pennebaker, encourages people to write about their most stressful experiences, which can assist cognitive and emotional processing and relieve stress. This method has been associated with improvements in physical and mental functioning and strengthening of the immune system. So, given the recognised link between stress and asthma in some people, the research team are exploring whether written emotional disclosure, sometimes known as writing therapy, has potential benefits in the care of patients with asthma.
The research has involved a controlled trial to explore the effectiveness of written emotional disclosure on lung function and quality of life for adults with asthma. Participants in the intervention arm of the study were asked to set aside 20 minutes daily over a three-day period to write down their very deepest thoughts and feelings about an extremely important emotional experience that had affected their life. In contrast, the participants in the control arm of the trial were asked to write about routine matters in a factual style rather than including details of emotions or opinions.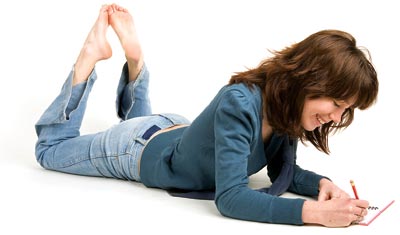 After three months, participants who wrote about their emotions were more likely to demonstrate good control of their asthma both by self-report and by reduction in use of medication. In contrast, the control group showed no significant improvement in physical or mental health. Data collection and analysis are continuing, and Professor Smith is particularly interested to see whether the benefits of this writing therapy are sustained or whether they fade over time.
If written emotional disclosure is proven to be an effective method for controlling asthma, the therapy could be easily adopted into routine care in the management of patients by GPs. Needing no more than a pen and paper, it is both a cheap and safe intervention that could be prescribed alongside existing treatments to help reduce the use of medication. Professor Smith is interested in exploring the benefits of written emotional disclosure to include school-age children and adolescents with asthma.
Chrissie's perspective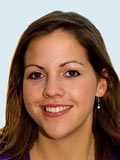 'I've worked with Professor Helen Smith at the Brighton and Sussex Medical School for two years, on a study looking at the effects of written emotional disclosure on lung function and quality of life in people with asthma. I work as the research assistant on the trial, which involves assessing and recruiting participants, conducting follow-up appointments, entering data and managing the database.
'Professor Smith is an inspiring and motivating supervisor who has encouraged me to maximise my potential whether this be through submitting abstracts to conferences, publications or grant applications. Working on this project has allowed me to develop my interpersonal skills, both with the public and other academics, which has in turn increased my confidence. I have recently started postgraduate study with Professor Smith and look forward to her continued support.'
Chrissie Jones
MPhil research student