Citizenship and democratisation
The Citizenship and democratisation research theme fosters collaborative work to tackle issues of freedom, violence and reconciling conflict in an insecure world.
Research at Sussex is contributing to the understanding of how to develop a world in which peaceful conflict resolution and mutual respect are commonplace. The UNICEF Rights Respecting Schools scheme gives pupils more say about their lives and raises awareness of their responsibilities to others.
Towards mutual respect in society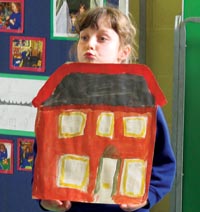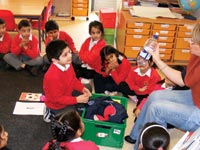 Sussex's Professor Judy Sebba and Dr Carol Robinson of the University of Brighton are researching a UNICEF scheme, Rights Respecting Schools, aimed at improving the quality of the lives of pupils and their families. Participating pupils learn about their rights and responsibilities according to the United Nations Convention on the Rights of the Child and how this can be a guide to living. The scheme is closely related to the Government policy known as Every Child Matters, which aims to ensure that every child and young person, whatever their background or circumstances, is healthy, safe, enjoys themselves, makes a positive contribution and achieves economic well-being.
The aims of the Rights Respecting Schools scheme include giving children, young people and those who work with them far more say about their lives, and helping them develop greater awareness of their responsibilities to others. The scheme provides an approach that helps schools develop the culture to support this pupil participation. The Department for Children, Families and Schools is funding UNICEF to work with schools in Durham, Rochdale, Bracknell Forest, Hampshire and Dorset. Professor Sebba and Dr Robinson are evaluating the scheme in order to assess whether and how it is realising its aims and providing feedback so that improvements can be made.
The research involves in-depth case studies of 12 schools and includes interviews with children, staff, parents and governors; observation of activities; and analysis of plans, reports and children's work. Emerging findings from this rigorous evaluation are promising and are attracting interest. In February 2009, in reply to a question in the House of Lords, Baroness Morgan stated: 'Sussex University is seeing early encouraging signs, such as improvements in the playground, where children have to deal with difficult situations where conflicts and bullying arise.'
Some of the school councils, made up of pupils in some cases as young as five years of age, are involved in staff appointments, governors meetings and evaluating lessons. However, for most, the focus of their work has been on school toilets and mealtimes, because these are issues of concern to many and are seen as less challenging. The evaluation has noted greater understanding of, and respect for, other cultures; children resolving conflicts for themselves without reference to an adult; little or no shouting; and significant reductions in bullying as a result of the scheme. Children are involved in fund-raising for global causes, environmental campaigns and Fairtrade, heightening their awareness of inequities across the world.
Pupils and teachers from schools in the scheme speak about their experience at conferences and meetings in order to encourage other schools to participate. The evaluation is contributing to the understanding of how to develop a world in which peaceful conflict resolution and mutual respect are commonplace.
Margaret's perspective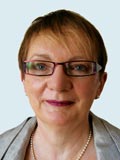 'During my career as a social work practitioner, manager and academic in services for children and families I became increasingly aware of how little is known about professional understandings of and responses to children's rights. As a result, with an award from Sussex School of Social Work and Social Care, I am undertaking a DPhil exploring how professionals working with children and families make sense of children's rights and interpret them in interprofessional practice settings. In developing my DPhil I have been greatly encouraged and stimulated by Judy Sebba and Carol Robinson's research on Rights Respecting Schools. The team's approaches to the evaluation of professional practice in this area have inspired me, as have their generous informal support and interest in my work.'
Margaret Boushel
DPhil student