Broadcast: News items
Financial wellbeing webinars for staff in February
Posted on behalf of: Human Resources
Last updated: Thursday, 19 January 2023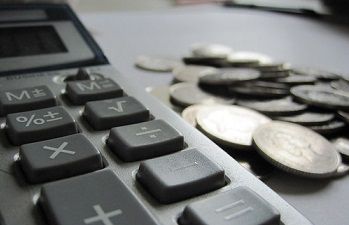 The Money Charity will be hosting three one-hour financial awareness and education webinars for staff in February. Commissioned by University, the webinars are part of a wider set of steps being taken to help support colleagues as the cost of living rises.
Emma Waller, Financial Wellbeing Consultant will host the sessions which are now available for you to book:
The Fundamentals of Financial Wellbeing
Date and time: Thursday 2 February, 10.30am – 11.30am

Topics in this session include financial resilience and the cost of living crisis, budgeting and keeping track, credit, borrowing and debt, savings and investments, making your money go further and how to access free, credible support.
Budgeting and Keeping Track
Date and time: Tuesday 7 February, 11:00am – 12:00pm
This session shares insight around ways to make sound financial decisions, and be more financially resilient and in control of your money. It can also help you stay focused on your long-term financial goals. You will also hear more about a range of budgeting tools, apps and tips to help keep track of your spending.
Credit, Borrowing and Debt
Date and time: Thursday 9 February, 11.30am – 12.30pm
With a range of credit products on offer, it can be difficult to understand how to make the best choices. This webinar will give you the information you need to ask the right questions before taking out credit. It will also share tips for improving/building your credit rating. Information on how to access support for debt will also be provided.

You are not required to attend all three webinars, though you are welcome to do so. The first webinar is a general overview, whereas the second and third webinars are subject-specific.
There will be a question and answer session at the end of the each webinar. They will also be recorded and the replay will be available for staff to view for two weeks following the webinars.
Please register using your Sussex email address. A link to join the webinar will be emailed to you the day before the event.
Find out more about The Money Charity.