Broadcast: News items
One month on from the online university-wide symposium 'Decolonising the Curriculum at Sussex'
By: Sean Armstrong
Last updated: Friday, 30 July 2021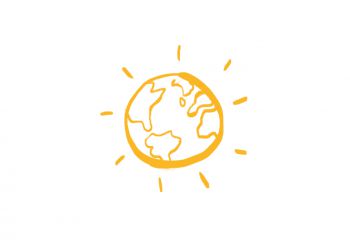 One month ago, on 30 June, over 100 participants made up of a mix of teaching staff, senior leaders, students and professional service teams from across the University attended the online symposium 'Decolonising the Curriculum at Sussex: Cross-Disciplinary Conversations and Decolonial Futures'.
Organised by Dr Eva Sansavior, Academic Developer for the School of Media, Arts and Humanities, the half-day symposium is the first output in a new major collaborative university-wide project on decolonising the curriculum led by Professor Claire Smith, Deputy Pro-Vice Chancellor, Education and Innovation.
Across four panels, the symposium showcased concrete examples of research-led and co-created best practice in decolonising the curriculum at University of Sussex and Brighton and Sussex Medical School (BSMS) and was informed by insights drawn from research, educational policy and lived experience.
Symposium introduction
The symposium was introduced by Professor Kelly Coate, Pro-Vice-Chancellor, Education and Students and Professor Claire Smith, Deputy Pro-Vice-Chancellor, Education and Innovation. Kelly Coate's introductory remarks highlighted the University's commitment to mobilising the transformative potential of decolonising practices for both the curriculum and student experience.
Centring the evocative metaphor 'skeletons in the closet', Claire Smith offered personal reflections on her own coming to awareness of the colonialist legacy that has shaped the field of human anatomy. Following on from these reflections, Dr Eva Sansavior laid out the conceptual foundations for the symposium's thematic focus on three key areas: disciplines, co-creation and approaches to enabling the wide-ranging cultural change that would make decolonising the curriculum 'everyone's business'.
Panel 1: Cross-disciplinary conversations in decolonising the curriculum
Panel 1 brought together Dr Eva Sansavior, Dr Muna Al-Jawad, Senior Lecturer in Medicine and Lead for Curriculum Development, BSMS and Honorary Consultant in Elderly Medicine, Brighton and Sussex University Hospital and Dr Tam Cane, Lecturer in Social Work, School of Education and Social Work around a comparative discussion of the role of disciplines in providing the horizon of possibility for decolonising the curriculum practices.
Panel 2: Co-creating the decolonised curriculum
Panel 2 explored approaches to co-creating the decolonised curriculum. The panel featured contributions from Khadija Hossain, recently completed student in English and member of the student-led group, Decolonise Sussex, Dr John Masterson, Lecturer in World Literatures, School of Media, Arts and Humanities and two Law Connectors, Kieya Dadelahi and Simran Shah, recently completed students in Law and Law & Politics, respectively.
Panel 3: Partnership approaches: making decolonising the curriculum "everyone's business"
Panel 3 examined the conditions supportive of institutional and cultural change. The panel brought together Mark Clark, Senior Lecturer & Lead for Education and Students in Management, University of Sussex Business School, Ilyas Nagdee, Race Equality Charter Manager and Dr Richard Wragg, Collections Manager and Decolonising Lead for the Library.
Panel 4: Plenary discussion
Featuring an open dialogue between participants, the final panel was chaired by Kelly Coate. Discussion was wide-ranging and inclusive drawing in diverse staff and student voices.
A programme of follow-on events and staff-facing resources will be made available from the start of academic year 2021/22.
The full symposium report is available here.
Author: Eva Sansavior