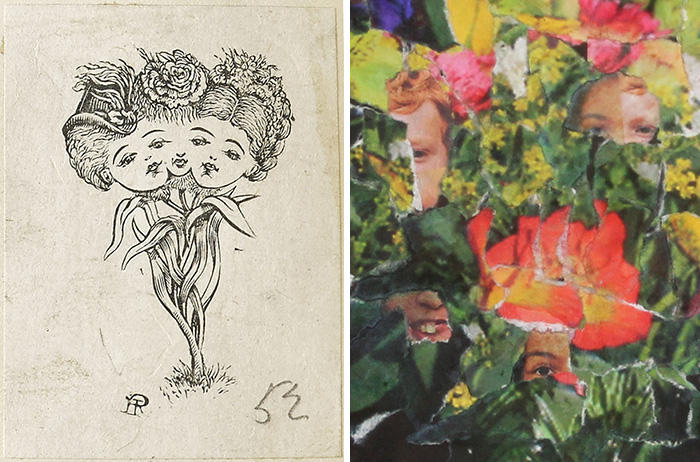 For the second year running, we have collaborated on a project for 16- to 18-year-old art students at UCA Rochester, where students were prompted to develop a sequential set of images inspired by images from the Dalziel archive.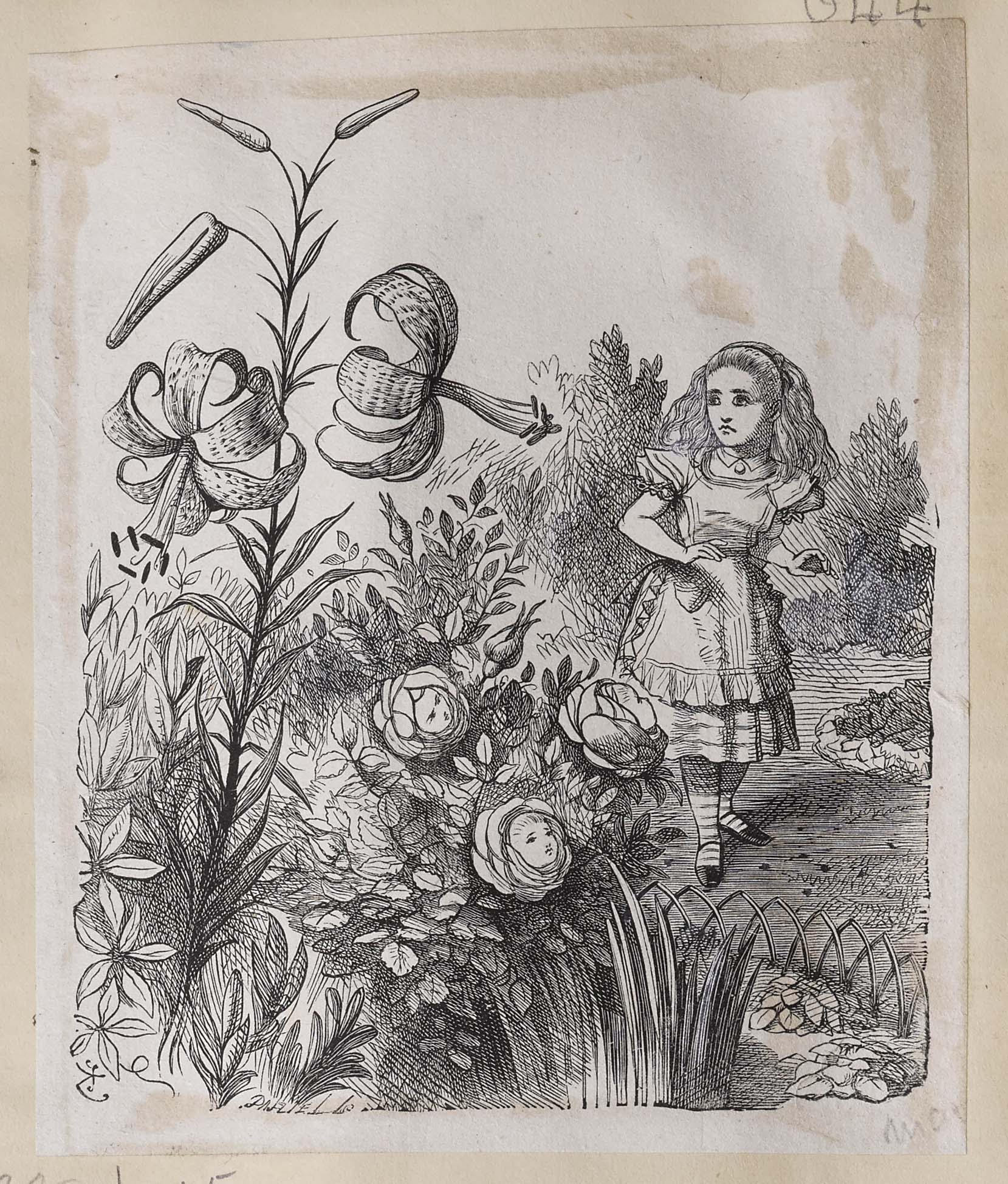 Lauren Tearle created a series of collages influenced by the Dalziel engravings of John Tenniel's 'The Garden of Live Flowers', published in Through the Looking-Glass, and What Alice Found There (1871, included below) and an illustration for Hugh Rowley's Gamosagammon; or Hints on Hymen (1870, included above). Tearle's collages reflect on the ephemerality of flowers that fade, as the fragments of faces which peer out from the profusion of flowers shift through the series from a baby's grin to greying hair. Here, Tearle reflects on her work:
"For this piece I wanted to use photography, a modern way of developing an image, to recreate an engraving from the Dalziel collection. As time was a major theme throughout Lewis Carroll's Through the Looking-Glass, I wanted to explore this in my own work. I took photos of a flower arrangement to capture the changes as time passed.
"I decided to capture the beauty of ageing naturally in flowers as well as humans; this allowed the series to link to both time and the original engraving. Collaging the photographs brought another dimension to the series and allowed the hidden faces to be immersed in the slowly changing flowers. Unlike a series of photographs, each segment of a collage makes the image slightly distorted and therefore able to be interpreted in completely different ways.
"I enjoyed working with the Dalziel engravings and being able to express my own take on traditional techniques. Spending time looking into John Tenniel's 'The Garden of Live Flowers' and appreciating the work that went into these small engravings was very special."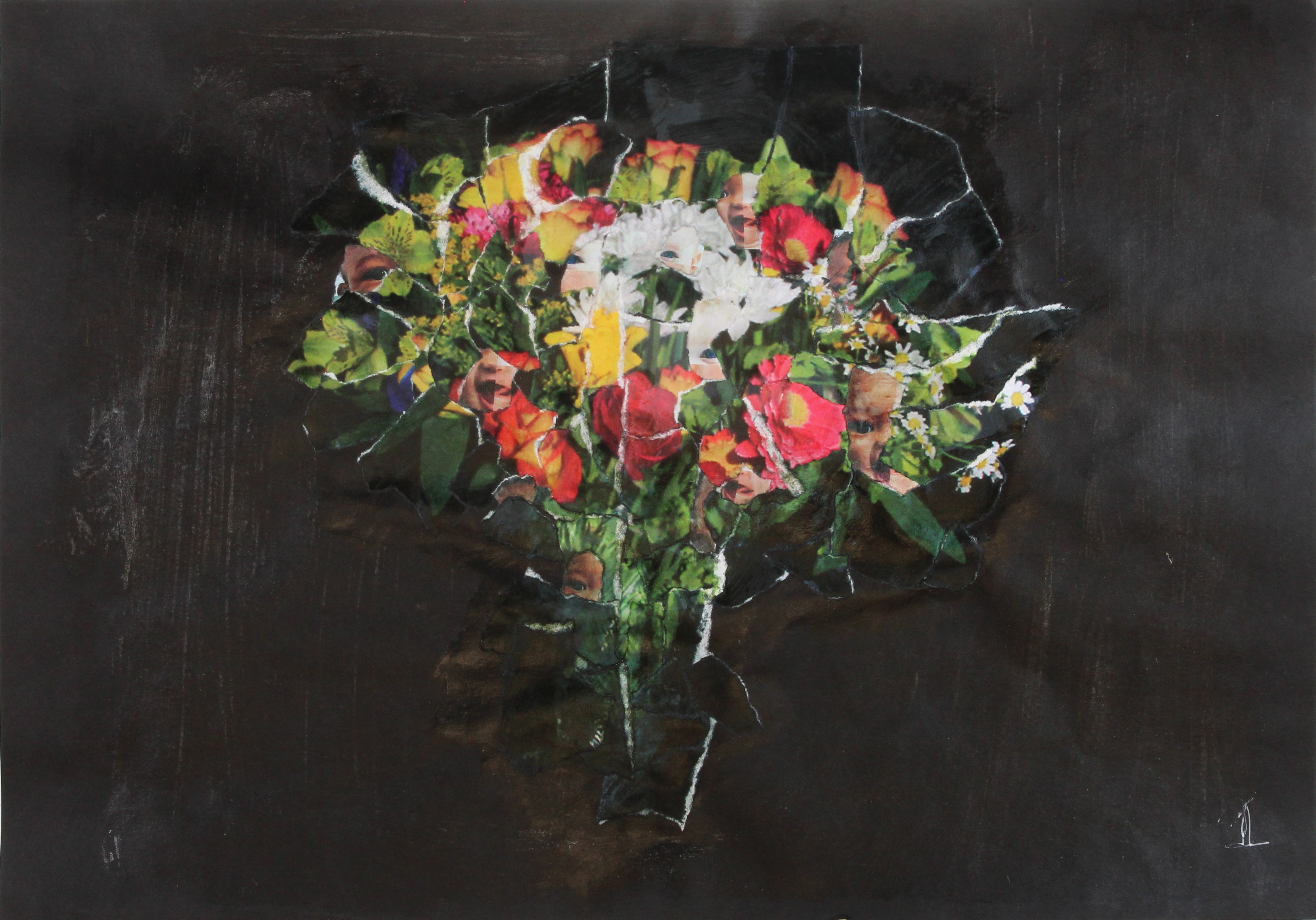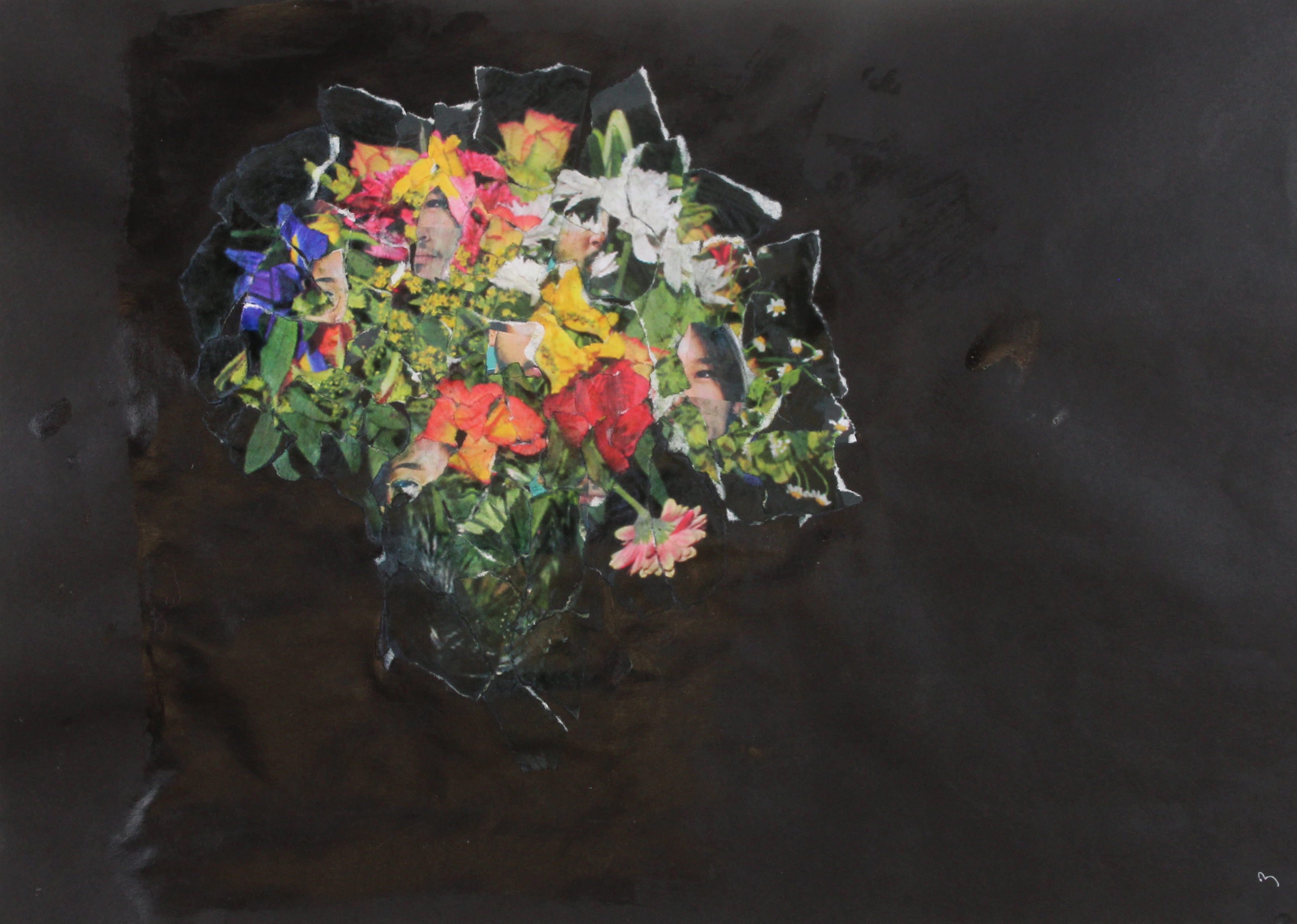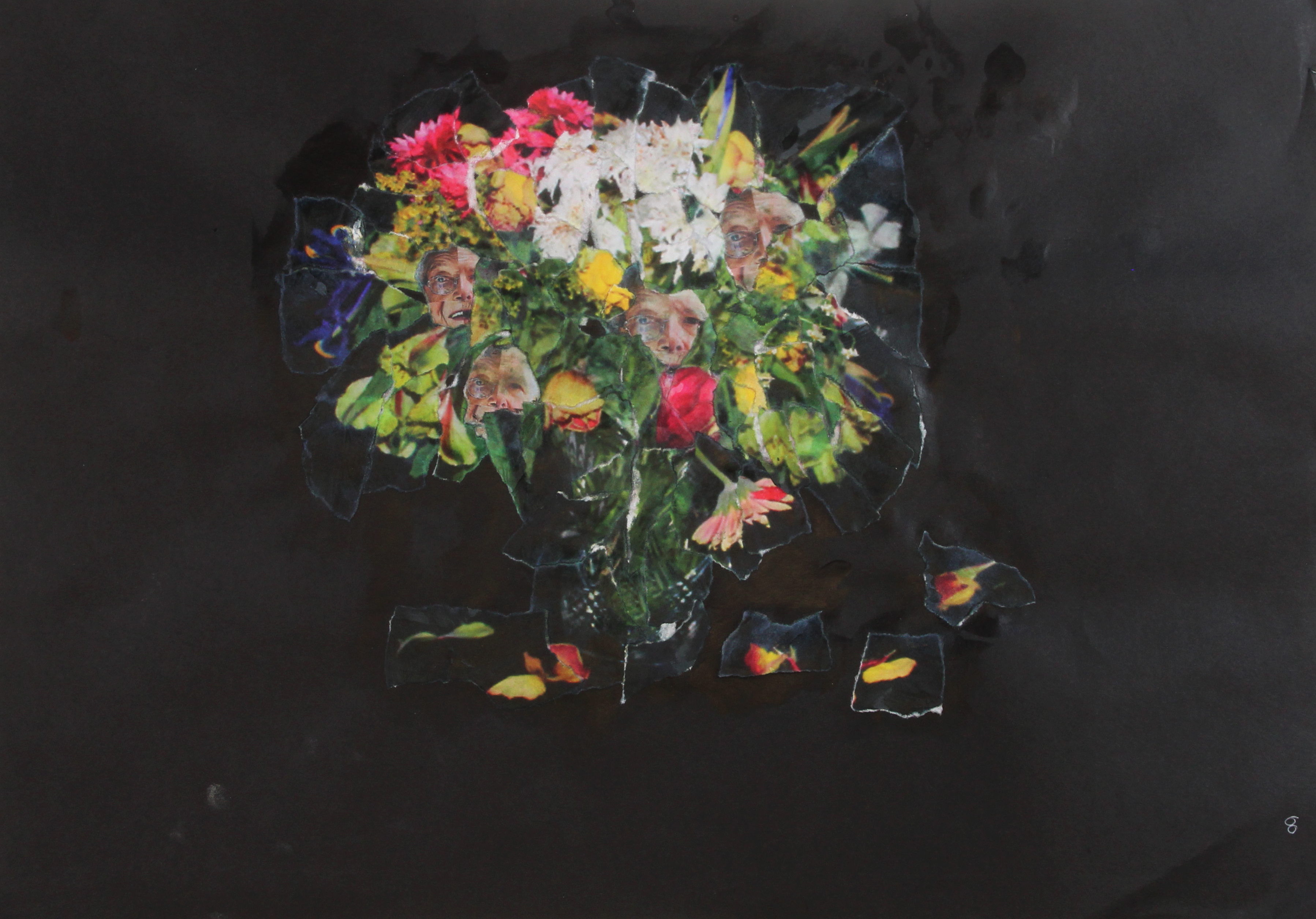 Images ©️ Lauren Tearle, 2018