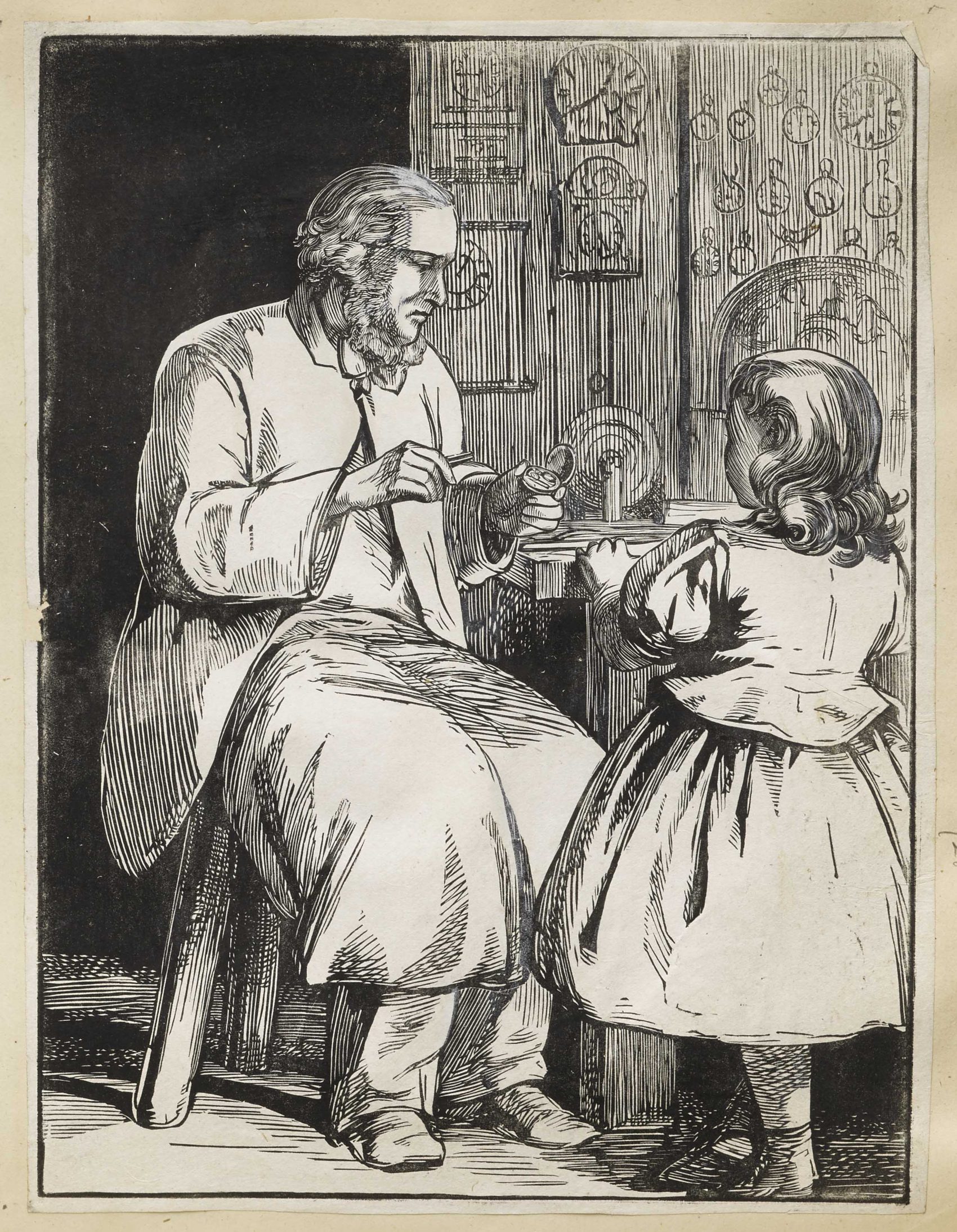 We are currently planning a co-curated, touring digital exhibition on Victorian illustration and its relationship to contemporary art, including wood engraving, illustration and digital art forms. The exhibition has the working title Caught in Time and will be hosted at public libraries and university digital humanities labs nationwide, installed through multiple screens and projection. The travelling display will be accompanied by creative workshops, talks from academics and curators, and activities organised in discussion with local schools and other partners.
We are looking to develop partnerships with artists, schools, art colleges and museums who would like to collaborate with us. There are four of us organising this project: Hannah Field, Lindsay Smith, Bethan Stevens, and George Mind; we are all faculty and researchers from the University of Sussex, specialising in nineteenth-century illustration.
 As some of you know, we've been working on Victorian illustration through the Dalziel Project, in partnership with the British Museum. We've created a virtual exhibition and worked with established and young artists who have responded to the illustrations. You can find out more on our website: www.sussex.ac.uk/english/dalziel
In this next phase of the project, we want to create a new exhibition, collaboratively curated, that exploits the potential of digital display to encourage spectacular engagement with intricate and intimate forms. On Saturday 8th July, we are hosting a workshop at the British Museum where we will study the collections there, share ideas and expertise and gain an insight into the medium of wood engraving with demonstrations from practitioners. Our aim during this workshop is to lay down some initial plans for the exhibition. For those travelling a long distance into London we may be able to offer some contribution to expenses.
A core aim is to connect academics, curators, artists and schools. For teachers attending the workshop, we will provide teaching material for you to take away and use as a resource for incorporating Caught in Time into your syllabus, to introduce the themes ahead of the curatorial activities. Caught in Time is devised to support the National Curriculum, helping students learn across disciplines about the broad history, and artistic and literary cultures, in Victorian Britain and beyond. Further to this, a key objective of this initiative is to pass a message to young people that universities and museums are accessible places in which they are welcome and where their work and ideas are valued.
If you'd like to get involved please get in touch with George Mind: grm23@sussex.ac.uk